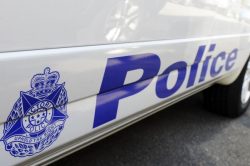 By Victoria Stone-Meadows
A young man from Clyde North was taken to hospital with serious injuries to his hand and leg after being stabbed by an unknown attacker in Narre Warren South.
Police believe the 23-year-old man was stabbed on the Narre Warren-Cranbourne Road between 4am and 5am on Sunday 12 March.
It is believed the man was involved in an altercation on the side of the road where he was stabbed in the right thigh and received deep cuts to one of his hands.
Casey Crime Investigation Unit are asking any witnesses to the fight to contact Detective Senior Constable Jacobi on 9705 3111.