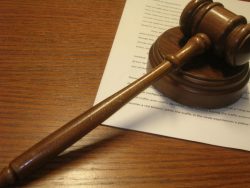 By Cam Lucadou-Wells
A man accused of a murder 47 years ago is believed to have been a senior security officer working at Casey Hospital.
The man, 63, who cannot be named due to a suppression order, had been charged and extradited to New South Wales over the abduction and murder of three-year-old Cheryl Grimmer at a beach near Woollongong in 1970.
He was 16 at the time that Cheryl disappeared from outside a shower block at Fairy Meadow beach and has not since been found.
Monash Health and its security contractor Plenary Group have neither confirmed nor denied the man had been working at Casey Hospital up to his arrest.
A Monash Health spokesman said it was confident in the processes Plenary Group have in place for their staff.
A Plenary spokesman said it did not comment on matters before the court.
A source said the accused man had been working at the hospital for a long time.
"He comes across as a really nice guy," the source said.
"I don't think patients and staff will be happy about this. It should not have happened."
The accused, believed to have since changed his name, had been arrested by Frankston police detectives and extradited on 23 March.
He chose to remain in police cells and didn't apply for bail during a hearing at Woollongong Magistrates' Court on 24 March.
He is set to appear on video-link for a hearing on 24 May.