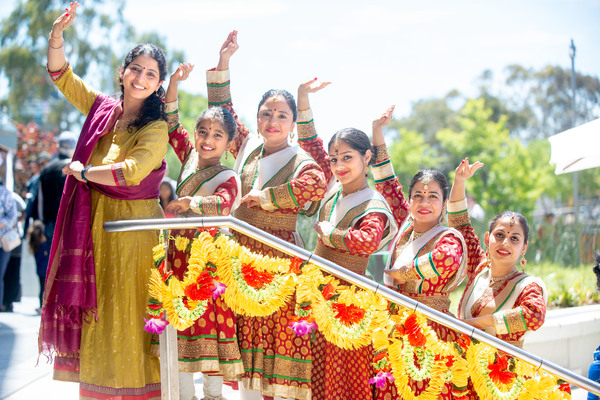 Bunjil Place Plaza was thriving with excitement and activity on Sunday, 11 November as up to 12,000 people attended the Diwali Festival.
An Ancient Hindu tradition commemorates Diwali as the return of Lord Rama, his wife Sita and brother Lakshman's to Ayodhya, ending a fourteen-year long exile.
To celebrate the return of Lord Rama, the people of Ayodhya lit the entire kingdom with earthen diyas (oil lamps) to show them the way home. Due to this, Diwali is referred to as the festival of lights.
The entertainment on the day was endless, with Jana Garjana Dhol Pathak a major highlight of the event, a loud and lively drumming group who got everyone moving to the beat.
There was also a Bhangra dance and workshop, which was a hit with guests!
The nine hours of non-stop entertainment also included live bands, solo singers, cuisines from around India, face painters, henna tattoos and a photo booth.
The response from the public was extremely positive, with the community impressed to see a variety of activities available on the day and plenty of performances to keep the fun going!