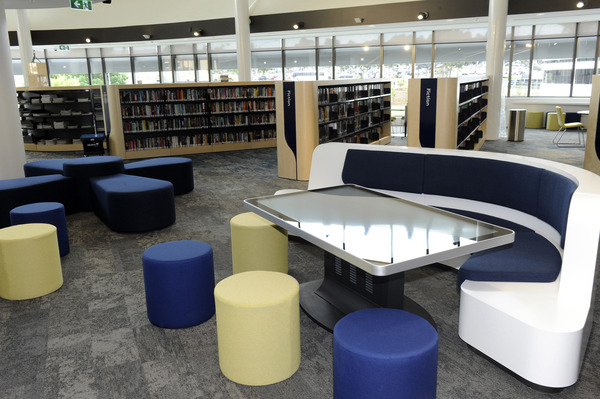 By Brendan Rees
Bunjil Place Library has been nominated for the 2019 Australian Library and Information Association (ALIA) Library Design Awards.
These awards, presented every two years, highlight the achievements of some of Australia's leading architects, designers and library leaders.
Bunjil Place Library is a modern, light-filled community library designed to welcome everyone to discover, learn and connect.
Set over three-levels, the library has an inviting and inspiring design with a range of spaces including a reading amphitheatre, quiet study nooks, peaceful outdoor reading garden, public computer zones, dedicated children's space and digital game area.
"Bunjil Place Library has inspired the community. It is recognised as a destination in its own right," Casey Cardinia Libraries chief executive Chris Buckingham said.
"People come from all over Melbourne and Victoria to experience a beautiful contemporary building where everyone is welcome."
Casey Mayor Amanda Stapledon said: "The City of Casey is proud of the beautiful, state-of-the-art library we've been able to deliver for our community at Bunjil Place, which has become a place for people to discover, learn and connect."
Sponsored by Architecture AU, Raeco, the State Library of Queensland, the awards celebrate design excellence in new and refurbished libraries across Australia and have been developed in the context of other competitions internationally. A gallery of images of the 16 nominees is available on the ALIA website.
"Bunjil Place Library is a welcome addition to the local community. It provides an engaging space for everyone to enjoy," ALIA chief executive Sue McKerracher said.
A shortlist will be announced early in the New Year and the winning libraries in three categories – public, school and academic – will be announced at the 2019 Library Design Awards Conference as part of the Asia-Pacific Architecture Forum.
The conference will be held at the State Library of Queensland, Brisbane, on 14 March.