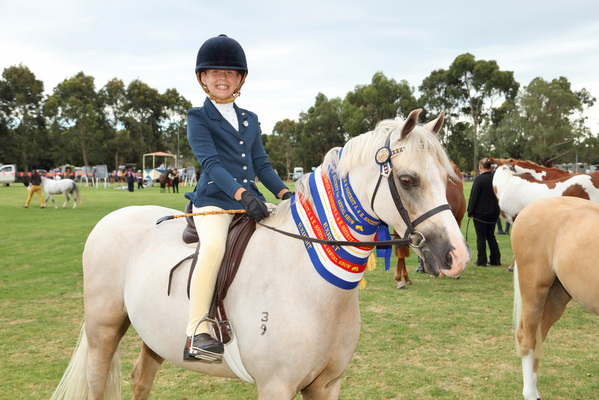 The City of Casey is encouraging the community to come down and help celebrate 170 years of the Berwick Show this weekend.
Casey has a longstanding partnership with the Berwick Show and is the major sponsor again this year.
Council staff will attend the show and take this opportunity to educate and discuss council's advocacy priorities in the lead up to the Federal election, while also giving residents the chance to inform the development of the Council Action Plan 2019/20.
Mayor Amanda Stapledon said she is proud of the partnership between Council and the Berwick Show and is looking forward to another successful event.
"The Berwick Show is part of the fabric of Casey's history and I am thrilled to be a part of the 170th celebrations this year," she said.
"Each year, we see thousands of families head to Akoonah Park to enjoy a day out, with entertainment available for all ages.
"From the wood chopping to the dog's fly ball competition, the art and crafts exhibits, rides and show bags and the Country Women's Associations famous Devonshire teas, the event never disappoints.
"The longevity of the Berwick Show is a result of the tireless work of some of the community's most dedicated volunteers, and on behalf of the City of Casey I would like to thank you all for your efforts."
The Berwick Show will run across two days, from 9.30am until 9pm on Saturday 23 February and from 9.30am until 4pm on Sunday 24 February.
Council encourages show goers to organise a ride if they can, however if driving is necessary to be mindful of the non-stopping areas and abide by all parking restrictions.
For more information about the Berwick Show, visit Council's Berwick Show web page