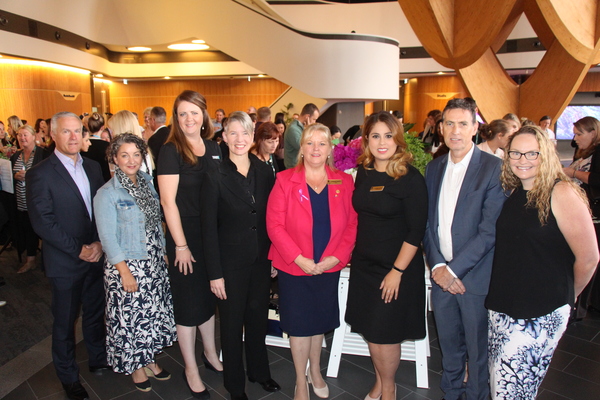 By Jessica Anstice
Ladies of Casey celebrated International Women's Day at Bunjil Place on Friday morning with a networking breakfast and the opportunity to listen to one woman's remarkable story about her mission to Mars.
Around 150 people were taken on a cosmic journey by guest speaker Mars One astronaut candidate Dianne McGrath.
Ms McGrath is one of 28 Australians shortlisted in the international Mars One program that seeks to establish the first permanent human settlement on Mars.
The sustainability expert spoke about why she put her hand up to be part of the Mars One mission.
Should her application be successful, she will undergo 10 years of intensive training before heading off to Mars in 2031, never to return.
"The City of Casey events team have really vibrant ideas that are just out of this world," City of Casey events team leader Vicky Goodwin said.
"We wanted a guest speaker that is immersive and different with a sense of adventure and Dianne was just right.
"One thing I love about the team is they're always looking for something new. It's like a city experience in the suburbs."
Bunjil Place manager Colette McMahon said Ms McGrath was chosen because she links in with a range of programs right across the precinct.
"There is a big focus at the moment on sustainability," Ms McMahon said.
City of Casey mayor Amanda Stapledon noted International Women's Day is a very 'significant' day.
"The theme is Balance for Better and to me that means gender balance is essential for communities to survive," she said.
"We need to support one another in all that we do. We need to support, encourage and help each other."
Banker Sharon D'Silva said she attended the event because "work in the banking industry is more male dominant.
"It was a really good event. I met some lovely ladies who were very empowering.
"The venue was also quite beautiful."