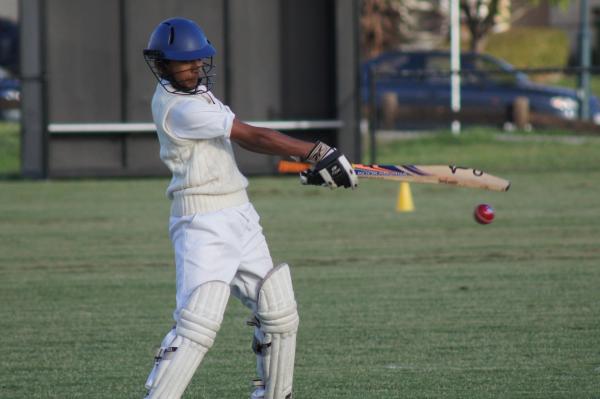 WHILE the senior teams watched the clouds roll over, the Dandenong District Cricket Association juniors fought it out for the championship, with a number of City of Casey teams claiming a championship.
The under-17-1 grand final was won by Hallam Kalora Park, defeating Narre South over the weekend.
An authoritative Hallam side (9/116 cc) managed to hold off Narre South (83) to take out the premiership. Hallam's Dustin Fernandez (55 n.o.) led the way for the premiers while teammate Naveen Janik de Silva's bowling efforts (4/19) were also crucial in the victory.
The under-17-2 premiership was won by Lynbrook in an impressive display over Springvale South. Lynbrook (156) proved too much for Springvale (97) to handle as they pushed past them to take out the grand final. Vinay Krishan (52) and Zachary Key (47) showed a lot of poise while bowler Ryan Lowe (5/7) ripped through Springvale's batsmen.
Narre North took out the under-17-3 premiership against a gallant Doveton side. Narre North (9/97) just pipped Doveton (96) who left the ground rueing a missed opportunity. Narre North's Cameron Bowman (22) was dangerous with the bat and equally damaging when he came in to bowl (4/12).
Berwick asserted themselves in the under-15-1 grand final, securing the premiership against a competitive Narre South squad.
Berwick (5/150) flexed their muscle and proved too strong for Narre South (99). Berwick's Archie Lawler-Lobato (51 retired not out) and Bradley Bigaignon (50 retired not out) led the way for the premiers.
North Dandenong defeated an admirable Heinz Southern Districts side in the under-15-2 grand final. North Dandenong (154) claimed the premiership (8/151) in a tight tussle over the opposition. North Dandenong's Maisam Ibrahimi (43) was crucial in the victory, along with bowler Saliya Wickramasinghe (3/24).
Lynbrook comfortably defeated Narre North to claim the under-15-3 premiership. In a complete display of dominance, Lynbrook (155) easily dismissed Narre North (24) who struggled against the premiers. Lynbrook's Clayron Landers (60 n.o.) was Narre's kryptonite with the bat, as well as when he went in to bowl (5/5).
The under-13-1 grand final was won by Berwick Springs in a close tussle with Cranbourne. Berwick Springs (126) kept Cranbourne (114) at arm's length to claim the premiership. Heath Briggs (41) was the most impressive batsman for Berwick Springs, while teammates Thinranja Karunarathna (2/9) and Harrison Whitehead (2/3) were the best performing bowlers.
In a reversal of the firsts, an impressive Lynbrook squad were able to defeat Berwick Springs in the under-13-2 grand final. Lynbrook (161) was too strong for Berwick Springs (114) who did their best to stay in front but fell short. Lynbrook's Ethan French (30 n.o.) and Daniel Van Hees (29) led the way for the premiers.
In the under-13-3 grand final, Berwick Springs claimed the grand final victory against Berwick. Berwick Springs (40) took out the premiership on the weekend, shrugging off their rival Berwick (20). Batsman Jeremy Valentine (15) led the way for Berwick Springs, while teammate Stephen Law (3/0) was their best bowler.
– LACHLAN MOORHEAD