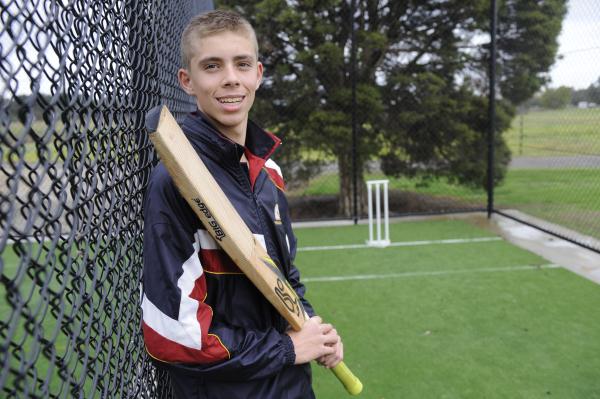 By JARROD POTTER
FROM South Belgrave to Sri Lanka and across to England – Liam Hunt's cricket is helping him jet-set this year.
Hunt, 14, from Aura Vale Junior Cricket Club and South Belgrave Cricket Club, has been selected as part of a 13-man cricket tour to Sri Lanka, representing the Ferntree Gully Cricket Association (FGCA).
Eager to get the new leather in his hands, Hunt is eagerly awaiting his chance to take a few wickets on foreign soil and play against the Sri Lankan schools.
"I'm mainly looking forward to playing all their different schools," Hunt said.
"We play two schools while we're over there and one is a blind/deaf school – that should be a really good experience."
The batting-allrounder was selected on account of an impressive season with the ball in the under-15s – snaring 18 wickets at a miserly average of 8.39.
On top of the impressive bowling, he also knocked in 202 runs at 18.36.The tour match against the differently abled school will also be shown on FOXTEL – another exciting development for the young Berwick Grammar School student.
He hopes to open the batting for the tour team – before embarking on his next adventure – a stint in England playing for a local team near Hampshire.
"Going to England as well," Hunt said.
"Think I'm going somewhere close to Hampshire – playing local cricket over winter and going for around four months.
"It's really good, and I'm looking forward to it."
Hunt will tour Sri Lanka from 29 June to 14 July.