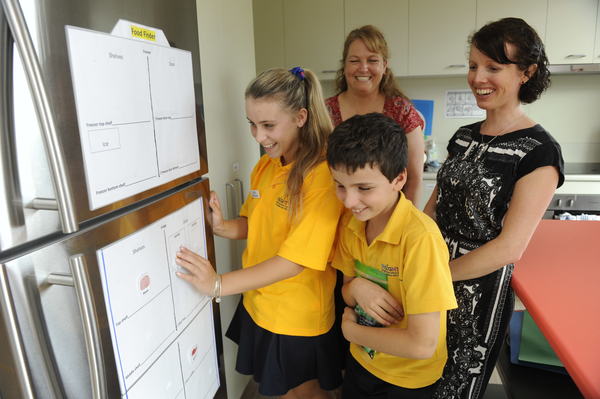 By LACHLAN MOORHEAD
AN INNOVATIVE new braille fridge 'map' for the blind has been unveiled at Insight in Berwick.
The braille fridge map, which aims to help blind and vision impaired children become more confident with food preparation and cooking, was launched at the Insight Education Centre in Enterprise Avenue last Wednesday 9 March.
The food-finder map can be affixed to a fridge door and was developed by Monash University masters students Kate Garam and Judy Stampton, who were at last week's launch along with the founder of Insight Alan Lachman.
Ms Garam said the map was developed in response to the current low educational outcomes and poor employment prospects for blind people.
"The 'map' is to encourage independence in the children, so they know exactly where food is in the fridge and can snack or even cook by themselves, or at least help cook,' she said.
"You would be amazed at the changes in the kids when they know they can do something for themselves."
Insight Principal Timothy Hemphil said the food-finder map would help enhance a range of like skills for the students, as well as build core education abilities.
"Presently, 70 per cent of blind adults are unemployed," he said.
"The former 'integration' schools model has not provided the framework for life skills or future employment.
"We see Insight as providing a pathway to both of these, as well as meaningful independence and full participation in life."
For more information, visit www.insightvision.org.au.