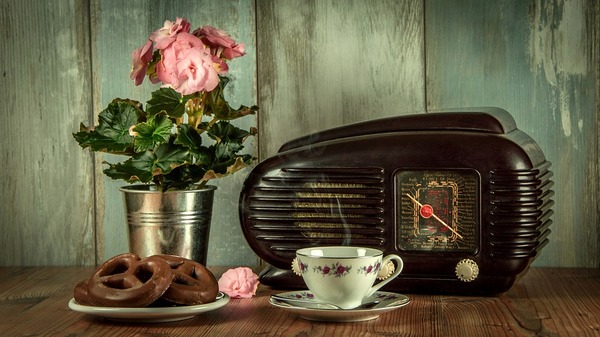 Antique and collectable fair
MYUNA Farm's Riding For the Disabled Group is holding Berwick's first Antique and Collectable fair fund-raiser. All money raised goes towards the programs it runs for people with disabilities. Fair goers can also bring items to get valued at a fee of $5 per item by David Freeman. Lunch and refreshments will be available.
Berwick Leisure Centre, Manuka Road. Sunday 16 October, 9am to 4pm. Entry $5 per person, Children free.

Book sale
ST Andrew's Uniting Church in Berwick will host a pre-loved book sale. Popular fiction, children's stories and autobiographies will be up for grabs at the two-day sale.
Friday 14 and Saturday 15 October. Friday (4pm-8pm), Saturday (8.30am-2pm) at 105 High Street, Berwick.

Huge garage sale
THE Warneet/ Blind Bight Fire Brigade is holding its 10th annual garage sale. There will be about 50 garage sales in the area and a variety of fun activities for everyone.
15 October from 8am-2pm. Visit the brigade's Facebook page or phone 0438 048 116 for details.

Open your mind
AS PART of Ageing Positively Month, U3A Cranbourne is holding an open day to showcase some of its classes on Friday 14 October between 10am and 2pm. Morning tea and light lunch will be served. Come along and see if there is a class that is of interest.
3/65 Berwick-Cranbourne Road, Cranbourne East. For further information contact Anne Thompson on 5996 7841 or 0419 509 875.

Park run
PARTICIPATE with more than 100 others in a free five-kilometre timed event every Saturday morning. The event caters for serious runners and for those wanting a jog or even a walk.
Saturdays at 8am at Berwick Springs. Visit the Berwick Springs Parkrun website for more information.

Blairlogie Living and Learning
A NON-PROFIT, community service organisation that has been supporting adults with a disability since 1987 who come from the local government areas of Frankston City, City of Casey, Mornington Peninsula and Greater Dandenong. We have live entertainment, market stalls, food stalls, show bags, face painting, raffles, vegetable and plant sales, vintage car and machinery displays. Motorcycle club SRSC will join us at 11.30am to display their bikes and much more.
Sunday 16 October – 10am to 3pm at Blairlogie Living and Learning, 685 North Road, Cranbourne. This event is open to the general public. Contact Bev Connor 5978 7900 or mobile 0402 115 735.

Neighbourhood Watch Casey
COMMUNITY Safety Family Fun Day with jumping castle, petting zoo, face painting, food stalls, car show. Have one-way screws fitted to your number plates.
This Saturday 15 October, 10am-4pm. Brompton, 1050 Westernport Highway, Cranbourne South. Gold coin donation on entry.