Kangaroo Paw Picnic
RELAX, picnic and celebrate the beauty, diversity and vibrancy of the iconic Kangaroo Paw. Experience guided walks, an art exhibition, live music, floral art or gardening advice. See exhibitor displays or take part in family friendly activities, visit the plant sale and have the opportunity to vote for your favourite Kangaroo Paw!
Cranbourne Gardens, Saturday 19-Sunday 20 November, 10am-2pm, free entry, for details call 5990 2200.

International Games Day
JOIN in all the fun of traditional board games, or WiiU, PS4 or Xbox One with friends and family. Bookings are only required for game consoles and can be made from Friday 18 November, at 9am.
Saturday 19 November, 10am-3pm, at Endeavour Hills Library and Saturday 19 November, 11am-3pm, at Hampton Park Library.

Car boot sale
ST JAMES Anglican Church Dandenong will also be having a car boot sale accompanied by Devonshire teas as well as a sausage sizzle.
Saturday 19 November, 9am to 2pm, Cost $15, corner of Wilson and Langhorne streets, Dandenong. Contact Charles for bookings 0412 221 652.

Berwick Artists Society
THE annual art exhibition is kicking off with members exhibiting their paintings and drawings to highlight the work they have produced this past year.
–
Narre Warren Library, Sunday 20-Sunday 27 November, 10am-9pm, free entry. For details call Marie 5995 9925.

125 Years Looking Back
JOIN the Narre Warren Mechanics Institute to celebrate 125 years. There will be a fashion parade of period clothing of early 1900s and displays and photographs of early Narre Warren. Afternoon tea provided.
Sunday 20 November, 11am-4pm, Gold coin donation, Narre Warren Mechanics Institute Hall – 59 Webb Street, Narre Warren. For details call Judy 8790 5988.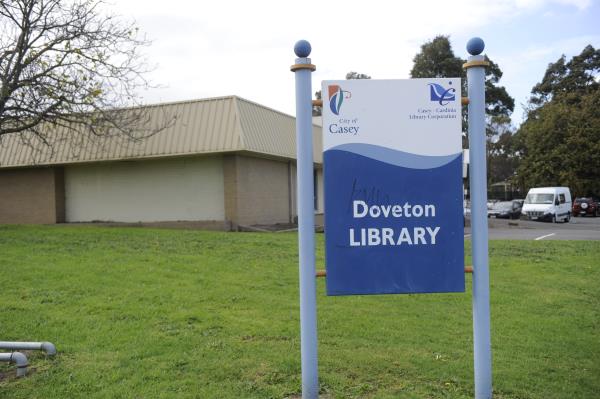 Bargain Booksale
STOCK up on some great reads for the whole family – 50c to $5, all genres, at the Friends of the Doveton Library bargain book sale.
Saturday 19 November, 9.30am-12.30pm, free entry, Doveton Library, for details call 9792 9497.