Working Bee at Colley Street Bushland Reserve
Meet outside the reserve's main entrance at the northern end of Colley Street. Wear sturdy clothing, shoes, gloves, a hat, insect repellent and sunscreen. Remove weeds and rubbish with other volunteers. Bookings are essential; visit the Casey Green events webpage to book.
Sunday 4 June. 9am-noon. Colley Street, Pearcedale. Cost: Free. Contact City of Casey 9705 5200.

Winter Arts Festival Launch
Celebrate the launch of the Winter Arts Festival at Casey Cardinia libraries with artist and guest speaker Jenni Ivins. Join Jenni in an interactive workshop and discussion about her 'Mind Drawings', detailed pictures in which the lines can be seen in more than one way, followed by the launch of the 'Casey Creations Youth Arts Competition' exhibition. Nibbles, tea and coffee provided.
Friday 2 June. 5pm-7.30pm. Endeavour Hills Library, Raymond McMahon Boulevard, Endeavour Hills. Cost: Free. Contact 8782 3400.

Computers for seniors
Course is designed specifically for seniors to start in the digital world. Explore the many benefits such as internet, email, word, excel, online shopping/banking, downloading photos, scanning documents, password protection, emailing and much more. Laptops provided or bring your own laptop.
Friday 2 June. 10am-noon. Balla Balla Community Centre, 65 Berwick-Cranbourne Road, Cranbourne East. Cost: Free. Contact: Balla Balla Community Centre 5990 0900.

Kymmy's Family Market
Run by a local family supporting small local business selling a large range of handmade, homemade goodies – from baby goods to candles, jewellery and loads more.
Sunday 4 June. 9am-2pm. Cranbourne Public Hall, 166 South Gippsland Highway, Cranbourne. Cost: Free. Contact: kymmysfamilymarket@hotmail.com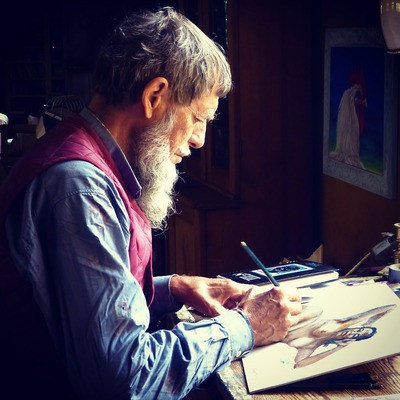 Art Classes for Older Adults
Have fun while releasing creativity. No previous art experience necessary. All materials included. Please contact if interested. Time, dates, and cost to be confirmed. Bookings will be essential.
Friday 2 June. 9am-5pm. Lynbrook Community Centre, corner of Lynbrook Boulevard and Harris Street, Lynbrook. Contact: Lynbrook Community Centre 9792 7370.