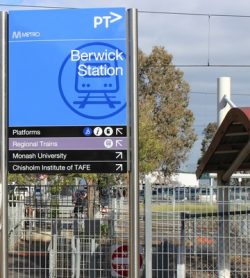 By Victoria Stone-Meadows
All train services across the Melbourne metropolitan network came to a halt due to a computer fault, according to train operator Metro.
Metro announced the news via twitter at about 4pm on Thursday 13 July that an undisclosed "infrastructure fault" had halted trains across the entire Melbourne area.
Commuters are faced with a wait time of between 45 minutes and an hour while Metro works to get the train network running again.
Outrage at the lack of services for the peak-hour commute has been widely expressed on social media with State Opposition MPs using the outage to sling mud at the Andrews government.
Metro has also utilised social media to get the message out to commuters to stay safe on the tracks despite a lack of moving trains.
As of 5.15pm Metro advised some service were becoming operational but still advised commuters to put off travel or seek alternate transport.
Ride-sharing application Uber took advantage of the chaos by increasing their fares three-fold.
It remains unclear when the trains will be returned to full operations.