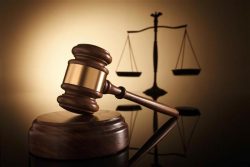 By Cam Lucadou-Wells
A Narre Warren man accused of drug trafficking days after being released on a community corrections order has been refused bail.
William Quoch, 39, was allegedly intercepted with 18.3 grams of heroin in a car outside a known Dandenong drug-dealing den by police on 6 August, Dandenong Magistrates' Court was told.
The unemployed man was found with $8870 cash, as well as garden scissors that he admitted was used to cut drugs, police informant Sergeant Kerry Burke told the court on 7 August.
Also in the car was about five grams of prescription tablets and a bottle of suspected GHB, the court heard.
Quoch had allegedly told police he was using up to 4.8 grams of heroin daily – a habit costing up to $250 a day.
With a 15-page criminal history, he had been placed on an 18-month community corrections order for drug offences at Dandenong Magistrates' Court just over a fortnight earlier.
He was also on bail at the time for a range of allegations including trafficking methamphetamine.
Quoch was allegedly in breach of bail conditions by associating with a named drug offender, who was at the Dandenong drug den where he was arrested, Sgt Burke said.
Quoch, who represented himself, told the court he went to the address to retrieve his car and didn't know the offender was there at the time.
He also had no knowledge of the heroin being inside the car, he said. The thousands of dollars of cash was from Centrelink, he added.
Magistrate Jack Vandersteen noted Quoch was on bail for exactly the same type of offences.
The accused had five prior convictions for drug trafficking over the past 19 years and had recently been released from prison for drug offences, Mr Vandersteen said.
"I'm not confident you will comply with any condition of bail."
As Quoch was led back into police cells, he asked Mr Vandersteen if there was any chance of getting bail with a surety.
"Not a chance," Mr Vandersteen replied.
Quoch was remanded in custody for a later hearing.