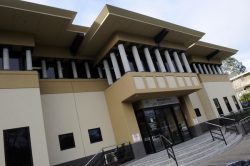 By Cam Lucadou-Wells
A Berwick pensioner has been warned he could be jailed if he's booked again for drink-driving at more than four times the legal limit.
Garry Roy Manning told Dandenong Magistrates' Court that he'd been returning from a Welshpool fishing trip when he was pulled over by police at Princes Highway, Traralgon on Saturday, 13 May.
He recorded a blood-alcohol reading of .216; his driving licence was immediately suspended.
The court heard that Manning admitted drinking "half a dozen" stubbies of full-strength beer before his drive.
He'd gone to bed earlier after having a "big day".
"For some reason I woke up one hour after I went to bed and drove home."
Manning told the court that during the trip home he drove into a wombat, causing $3000 damage to his car.
Magistrate David Starvaggi noted Manning had previously been charged with breaching an alcohol-interlock condition, as well as drink-driving at .16.
"I can't stress enough – don't do this again.
"If you come back a third time with a higher reading, you're almost asking a court to put you in jail.
"No-one wants to do that to you."
Manning was convicted and fined $1500. He was disqualified from driving for the statutory minimum of three and a half years.