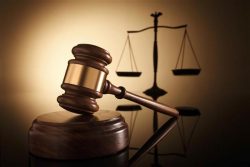 By Cam Lucadou-Wells
An 18-year-old accused drug trafficker has said he lied to police when he told them he was couriering cannabis across Melbourne.
University student Mark McConchie, of Berwick, had been intercepted by police while driving on Princes Highway, Berwick about 1.30am on 24 July, Dandenong Magistrates' Court heard.
Police, smelling the waft of marijuana, allegedly searched his car and seized 116 grams of cannabis in zip-lock bags.
McConchie made "full admissions" in a police interview that he had received a "job" to transport cannabis to Coburg via the Airtasker app, police prosecutor Senior Constable Ryan Johnson told the court.
He however could not remember the destination address or where he'd picked up the drugs from, Sen Const Johnson said.
Airtasker is known as an online marketplace for outsourcing everyday tasks.
Defence lawyer Michael Kuzilny told the court that McConchie had "fabricated the story" and actually bought the drugs in bulk for personal use.
The accused – without legal advice at the time – had thought he'd "get into trouble" if he told police he had a cannabis addiction, Mr Kuzilny said.
"I said to him that by saying that (admission to police) that you are admitting to trafficking."
McConchie was pleading guilty to possession but not guilty to trafficking, his lawyer indicated.
He had since deferred uni and was being treated at mental health service headspace to "clear up his life", Mr Kuzilny said.
Magistrate Jack Vandersteen asked why McConchie was driving by himself at 1.25am on a Tuesday morning.
McConchie was driving from a friend's house in Narre Warren to home, the court was told.
Mr Vandersteen had other questions – where did McConchie get the funds for the cannabis and why was it split into "three-ounce lots"?
McConchie was bailed to appear at a contest hearing at Dandenong Magistrates' Court on 8 December.