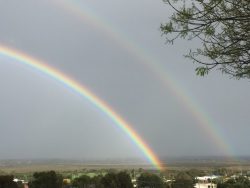 By Cam Lucadou-Wells
Voters in Liberal-held seats in Casey have overwhelmingly supported same-sex marriage, according to postal survey results announced on 15 November.
Jason Wood's La Trobe seat, which covers parts of Narre Warren, Narre Warren North, Berwick, Beaconsfield as well as the Dandenong Ranges, voted 67 per cent in favour.
This was ahead of the state (65 per cent) and national (62 per cent) averages.
Meanwhile, 70 per cent of Flinders voters – which covers Cranbourne South and Western Port's coastal villages as well as the Mornington Peninsula – responded 'Yes'.
Flinders MP Greg Hunt said he'd support a Bill for same-sex marriage "in line with my own beliefs, the majority view of my electorate and the majority view of the country".
"I understand and deeply respect that this view is not supported by every member of my community and that is why we will ensure that there is recognition of religious freedom within the Bill.
"It is now our job as parliamentarians to respect the outcome of the vote and implement the will of the Australian people."
The outlier in City of Casey was the Labor-held seat of Holt, which was 51 per cent in favour.
The electorate represented by MP Anthony Byrne covers Doveton, Hampton Park, Endeavour Hills, Clyde and Cranbourne.