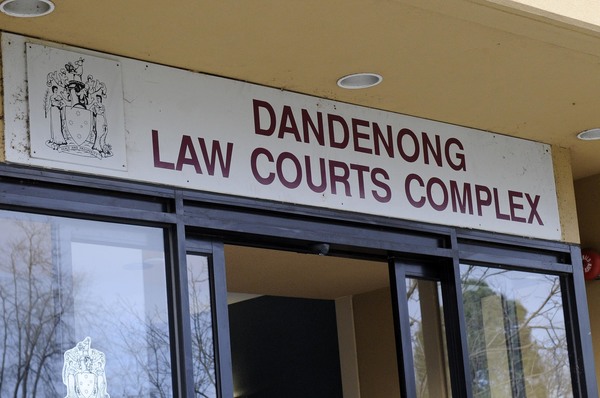 By Cam Lucadou-Wells
A man has been spared conviction after pleading guilty to trafficking cocaine in Fountain Gate shopping centre's car park.
The man, through his lawyer, told Dandenong Magistrates' Court he was dealing drugs partly to fund hip surgery and partly to manage his chronic pain.
A police patrol noticed the 22-year-old's ute driving slowly and with switched-on parking lights about 3.30am on 30 October.
As police drove into the car park, the man drove out, U-turned across a concrete media strip and travelled north on Narre Warren North Road.
Police intercepted him while he was stationary at green lights at the Magid Drive intersection.
He initially told police he'd just dropped off his girlfriend to work at Casey Hospital. He had been looking for a fast-food outlet to buy a coffee.
The man was lightly clothed without shoes despite the night's cold temperature. His mobile phone contained text messages offering to buy cocaine for various sums.
Police seized a large amount of cash and more than $6000 worth of cocaine from his vehicle, as well as paraphernalia such as deal bags, ice pipe, digital scales and needles.
The defence lawyer told the court on 19 February that the man had been born with a hip disease requiring several operations.
"He's spent half of his life in and out of a wheelchair."
The man's expensive, upcoming hip-replacement surgery was not covered by private insurance. It was deemed by insurers as a pre-existing injury, the lawyer said.
The man worked hard in labouring jobs which had degenerated his hip condition.
"He knows trafficking is very serious," the lawyer said.
"He's gone about it the wrong way."
The man's family, now aware of his predicament, will help fund his surgery.
The man is no longer taking drugs and there was no reason to return to them post-surgery, the lawyer said.
"His chances of rehabilitation are quite high. It's his first mistake."
Magistrate Pauline Spencer said it was lucky for the man he was caught before his dealing escalated.
Any trafficking was harmful, causing misery to other people, their families and the broader community, she said.
She noted the extenuating circumstances, the man's remorse, his absence of priors as well as his strong and loving family.
He had shown resilience to become dux of his trade school and nominated as an apprentice-of-the-year, she noted.
"It shows how drug use can affect anyone in the community."
The man was fined $4000 – with a year's stay allowing for the impending surgery's cost.