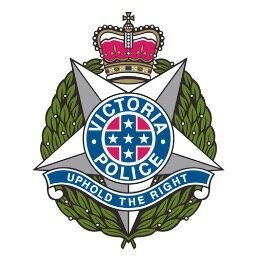 Casey Crime Investigation Unit detectives are appealing for public assistance to help identify an offender after a series of armed robberies in Hallam last month.
Four incidents occurred between 5 August and 29 August.
On each occasion it is believed the same offender has approached a number of women who were on the walking track on Gunns Road Reserve, threatening them with a knife and demanding they hand over their possessions.
The first incident occurred on 5 August about 5.45pm when a 41-year-old Hallam woman was jogging east along the track when she passed a teenager who was riding a bike in the opposition direction.
The teen came up behind the woman and produced a knife and made demands for her to hand over her possessions.
He fled with the woman's phone.
The second incident occurred on the same track on 12 August about 2.30pm.
Two women, a 55-year-old and 29-year-old both from Hallam, were walking up the hill towards the Power Road overpass they were approached from behind by a teenager.
On this occasion the offender demanded the women hand over their possessions, however the older woman used her umbrella to fend off the male and he ran off and concealed himself in nearby bushes.
The third incident occurred on 26 August about 2pm.
The victim, a 21-year old Endeavour Hills woman, was walking along the track when she saw a teenager riding a push bike in the opposite direction.
A short distance later, the woman saw the same teen approaching her from behind.
He produced a knife and demanded she hand over her possessions.
She handed over her phone and he fled on foot in a westerly direction along the track.
The fourth incident occurred on 29 August about 4.30pm.
A woman was running along Kevin Adlard Reserve towards Gunns Road Reserve.
The victim, a 55-year-old Doveton woman, observed a teenager with a push bike on the side of the track.
She continued running and a short time later was grabbed on the left shoulder.
The woman turned and saw the same teen, African in appearance holding a sharp object in front of her.
He demanded the woman hand over her possessions and the woman ran off.
The offender fled back to his bike and rode off empty handed.
The teenager involved in all incidents is perceived as African in appearance, about 15-year-old with a skinny build and short dark hair.
Investigators are urging anyone with information to contact Crime Stoppers on 1800 333 000 or submit a confidential report online at www.crimestoppersvic.com.au.