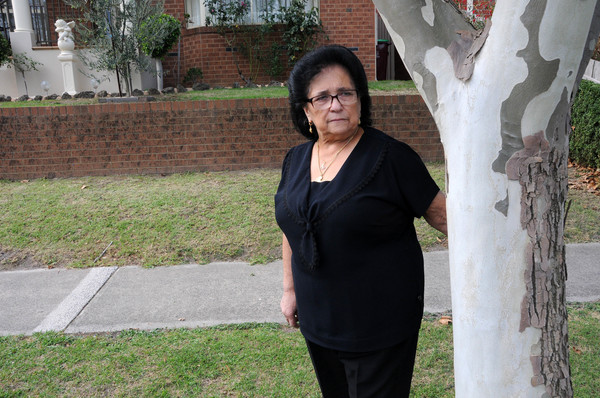 By Brendan Rees
An elderly woman from Narre Warren South is thousands of dollars out-of-pocket after claiming a nature strip tree caused a sewer pipe blockage to her home.
Tony Baratta has declared war on Casey Council on behalf of his mother Maria Baratta over council's failure to compensate her $3,909 for the repair works.
Mr Barrata said he hired a plumber to unblock the sewer pipe at his mother's Ormond Road property in February with the hefty bill causing her "unnecessary stress."
According to Mr Baratta, the plumber conducted a camera inspection of the pipeline which "clearly showed" it had been "damaged and cracked" due to the intrusion of underground tree roots.
He added the plumber's invoice stated: "Tree roots in the drain causing the sewer drain to block up and overflow."
Mr Baratta emailed and called Casey Council several times seeking financial compensation which was rejected.
"I was told an arborist would be sent to assess the offending tree and determine if we had legitimate cause to lodge a claim," he said.
"In summary, his assessment was that the tree was 'healthy' and that a claim form would be sent out for our completion."
He said a claim through National Claims Solutions (NCS) had been denied as there was "no evidence to show that tree roots caused the initial damage to the pipes."
"Ageing drains inevitably develop cracks and leaks over time, allowing water to escape into the subsoil," a letter from NCS explained.
"We do not consider you will succeed in establishing legal liability on the part of Council," the letter said.
But Mr Barrata hit back saying their determination was "totally irresponsible and unfair."
"NCS has failed to understand that the sewer line is a relatively young installation and one that has not deteriorated over time," he said.
"We doubt very much they have left the confines of their offices to assess the site in question, otherwise a more informed and diligent decision would present itself here today."
Casey manager of governance Holly de Kretser said arborists had inspected the tree in question and investigated the matter.
"All claims for compensation are independently assessed by Council's claims handler," she said. "Given this relates to a civil action, which may become the subject of future litigation, Council is not in a position to make any further comment."
According to Mr Baratta the council had been "negligent" in not providing a more appropriate form of vegetation.
"It is our opinion that the offending asset is fully owned by the Council," he said.
"As the legal and rightful owner of the tree the Council must assume full responsibility for any destructive ramifications of the assets it owns," he said.