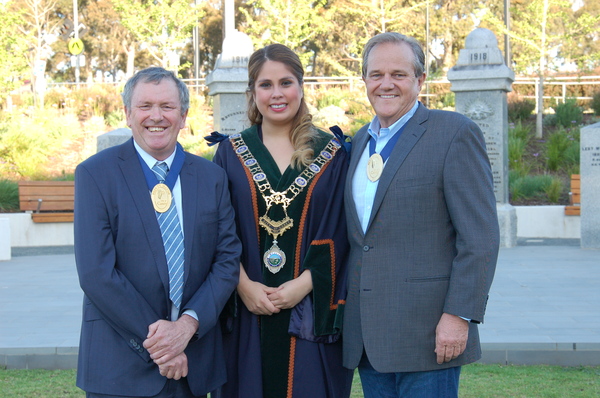 By Brendan Rees
Casey Council has appointed two independent members to its newly formed Special Planning Committee – a move ratepayers say is an "unworkable situation".
It comes as councillors voted to relinquish their rights to vote on planning applications at a special council meeting on New Year's Eve after public confidence had been obliterated following the IBAC corruption allegations.
At the meeting, council formally establishing the Section 86 Special Committee (Planning) and appointed Cr Rex Flannery as the council delegate.
David Gibb and Bernard Carr were appointed at council's 21 January meeting and have accepted the positions on the Special Committee.
The Special Committee will decide on planning applications and process planning scheme amendments on Council's behalf while the IBAC investigation is underway.
At a Special Council Meeting on 31 December, council formally established the Section 86 Special Committee (Planning) and appointed Cr Rex Flannery as the council delegate.
This was followed by an expression of interest process through which 10 applications were received for the balance of the Special Committee membership. Independent committee members were required to have relevant planning, governance and probity experience. Interviews for the positions were held by the Manager Governance and Manager People and Culture and Deputy Mayor, Cr Rex Flannery.
Casey mayor Susan Serey said council was confident the appointment of the three members to the Special Committee will allow Council to fulfil its obligations as a responsible authority in a timely manner whilst the IBAC investigations are underway.
"Each application was reviewed based on relevant planning knowledge, experience, independence from the City of Casey and/or planning and development companies undertaking work within the municipality", Cr Serey said.
"We want to assure the community that our Special Planning Committee will allow us to continue meeting our obligations around planning applications in a timely and transparent manner.
"The committee will not replace our role as councillors or take away the community's voice. The majority of planning applications are already considered by Council officers under delegated authority (approximately 96 per cent), therefore the planning committee will only be considering around four per cent of planning applications that come to council."
Residents are still entitled to submit objections to planning applications or request that the matter be heard by the Victorian Civil Administrative Tribunal (VCAT) if they are not satisfied with Council's decision, as they can do now.
The Special Committee will meet monthly, starting in February and will be open to the public. Agendas and minutes of each Special Committee meeting will be available on council's website.
But a spokesman for the Casey Residents and Ratepayers Association (CRRA) said the Special Committee was a "barely workable reaction to the fact that the truth is starting to come out about some of these councillors."
"The only workable solution is for the State Government to dismiss the council. We need administrators to start cleaning up the mess as soon as possible. We have no confidence in the ability of this council to suddenly start functioning properly," the CRRA spokesman said.
The Special Planning Committee independent members consist of:
David Gibb
Mr Gibb held the position as Chairman on the Municipal Association Victoria (MAV) Melbourne 2030 Reference Group from 2004-2008. The councillor reference group was instrumental in ensuring the best possible outcomes were considered as part of the development of the Melbourne 2030 Framework, focused on managing urban growth and development across metropolitan Melbourne.
Mr Gibb was also a councillor for almost 20 years at Mornington Peninsula Shire, twice holding the position of mayor.
As a Member of Planning Institute of Australia (PIA) and a Fellow of the Victorian Planning and Environmental Law Association (VPELA), Mr Gibb has built a considerable knowledge of the Victorian planning provisions. He is also a member of the Victorian Farmers Federation (VFF), and member of the VFF Land Management planning committee.
Mr Gibb holds a Bachelor of Science (biochemistry and genetics) and is a graduate of the Australian Institute of Company Directors (GAICD).
Bernard Carr
Mr Carr has been a member of the Victorian Bar since 2001, and practises as a barrister. Prior to joining the Victorian Bar he was a solicitor for five years, and a consulting civil engineer for 14 years. In 2016, Mr Carr was appointed a Fellow of the Institution of Engineers Australia.
Mr Carr holds a Bachelor of Civil Engineering and a Bachelor of Laws. He is a qualified Mediator and Arbitrator, with experience in both these areas. He also has experience in the area of Expert Determination, having been appointed by parties as the independent assessor of disputes in alternative dispute resolution processes.
Through his experience, Mr Carr will bring a sound understanding of planning law, regulations and the planning process to the Special Committee.