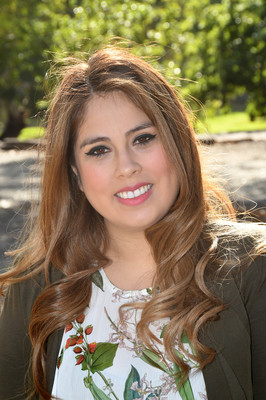 By Cam Lucadou-Wells
Former Casey mayor Susan Serey asked for developer John Woodman's help during her 2018 state election campaign days after allegations of his suspicious dealings in Casey were publicly aired, an IBAC Operation Sandon hearing was told.
Tom Kenessey, a consultant for developer Leighton Properties, received a What's App encrypted message from Ms Serey on 13 November 2018 inquiring for help mailing out 19,000 letters.
Her first message asked if "John can organise for 9K letters be sent out?" She was instructed to bring the letters to Mr Watson's company address in Mornington.
Three days later, she asked for another "10K" letters to be done. Mr Kenessey replied "all good".
Mr Kennessey was recorded making the request to Mr Woodman on 14 November, according to IBAC Commissioner Robert Redlich. "I think our friend Susie might need a little bit more help"
IBAC alleges that Mr Woodman paid $16,500 for the two mailouts, though Ms Serey told IBAC she wasn't sure if they delivered on all of the request.
At that stage, Liberal candidate Ms Serey was contesting the seat of Narre Warren South for the second time.
Her 2018 campaign had already received $10,000 from Mr Woodman, on top of his donation to her tilt during the 2014 state election.
She had also been recently invited by Mr Woodman to a fundraising 'youth roundtable' luncheon at a Crown Casino restaurant to meet former Prime Minister Tony Abbott, she told IBAC. Among the guests was Mr Kenessey.
Two weeks earlier, Mr Woodman and his relationship to Casey councillors had come under fire in two articles published by The Age.
One of the projects raised was the proposed rezoning of industrial land to residential in Cranbourne West, known as Amendment C219.
Since 2014, Leightons had hired Mr Woodman as a consultant to win Casey Council and State Government approval for C219.
Ms Serey told an IBAC hearing on 13 March that she was unaware of Mr Woodman's financial interest and "vaguely aware" of Leighton's interest in C219 at the time.
She'd only read the Age articles – and its references to Mr Woodman and Leighton – "very briefly".
"I guess the context of my mindset was just not focused on that.
"I just believed that Mr Woodman was a Liberal supporter. That's how I saw it."
She'd been "annoyed" by the stories because she saw them as a politically-motivated attack on her just before the state election.
She'd contacted Mr Kenessey for mailout help because she didn't have Mr Woodman's contact details.
"I actually did ask other people. So it was sort of a generic call out to friends, families and supporters to see if they can help with that mailout."
She and Mr Kenessey – who she described as between a friend and an acquaintance – had often caught up for coffee and talked politics with "in passing maybe a mention" of Mr Woodman.
"I knew that they knew each other but I didn't know the business links of that."
She didn't recall talking to Mr Kenessey about C219.
In a recorded phone call two months after the election, Mr Woodman talks to Mr Kenessey about "liaising with" Cranbourne MP Pauline Richards and Ms Serey "to the tune of $50,000" in November 2018.
He says he can't put it in writing because political donations were against Leighton's code of conduct.
Ms Serey denied the donations would have affected her conduct in State Parliament, if elected.
Mr Kenessey had earlier told IBAC that "I felt more like a messenger", rather than an organiser of the mailout funding.
He denied he'd breached Leighton's code of conduct in making the request to Mr Woodman.
"As I said to you numerous times my view was that he was in his rights to say no."