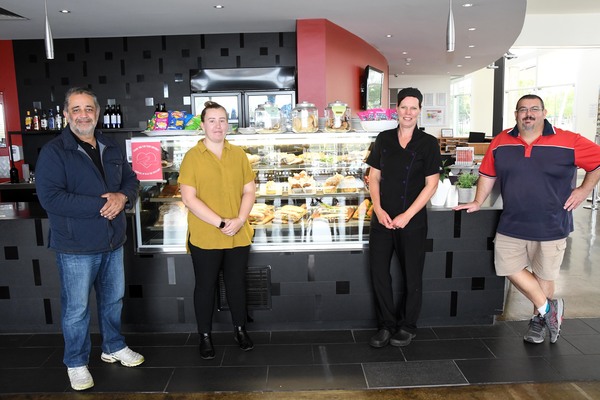 By Brendan Rees
With the emergency shutdown of cafes and restaurants across the Casey region due to the Coronavirus crisis, many businesses are hurting.
Through these troubling times, Star News has unveiled a new a 'Shop Local' campaign to help businesses stay afloat, which will run across Star's publications.
"We are encouraging local people to buy locally and provide as many struggling businesses as possible the opportunity to get their messages out that they are still open for business or to let readers know about their changed operating methods," Star News Group managing director Paul Thomas said.
Mr Thomas said everyone had been impacted by the crisis and together "we can only try to reduce that impact as much as possible".
"Our own business has had a significant detrimental impact. Please shop locally, help an impacted business and keep as many people employed as we can."
It comes as the Victorian State Government ordered a shutdown of non-essential industries such as cafes, restaurants, pubs, clubs, and Crown Casino among others from midday on Monday 23 March to curb the spread of Covid-19 – leaving businesses to plunge into unchartered waters.
Cafes and restaurants can still operate but are restricted to takeaway – a measure which has left the Shingle Inn café at Fountain Gate Shopping Centre in a dire situation as he was forced to lay of five workers.
"I don't know what will happen this year. I can't predict anything but clearly I don't have any income," the owner of the cafe, Sunil Ariyaratne, said, who had seen a big drop in customers due to the Coronavirus outbreak.
Shoppers were also sparse at Fountain Gate, he said, with the normally bustling area turning into an eerie solitude.
Mr Ariyaratne added he was also stressed about his 21-year-old daughter, a medical student in England, who has been asked to help in a hospital as the country deals with the Coronavirus outbreak.
Degani Bakery Café owner Ayman Beshay, also at Fountain Gate, had also been forced to lay off staff and was losing money fast.
In Cranbourne, Kelly's Hotel, which has been a popular watering hole for over a century, have resorted to a pick-up menu service through its bottle shop, which has remained opened and complies with social distancing rules with a tap and go service through a window.
"In these particular moments in time there is no major issue because all the staff are paid … it's next week when the money doesn't come in there's going to be the issue," the hotel's manager Michael Goldie said.
City of Casey CEO Glenn Patterson said the welfare of the business community remained a top priority. "Our team of economic development officers are available to speak with businesses to help navigate the options available from the Federal and State Government. Additionally, we are developing a package of local initiatives to offer support and relief to our community. This will be communicated when available," Mr Patterson said.