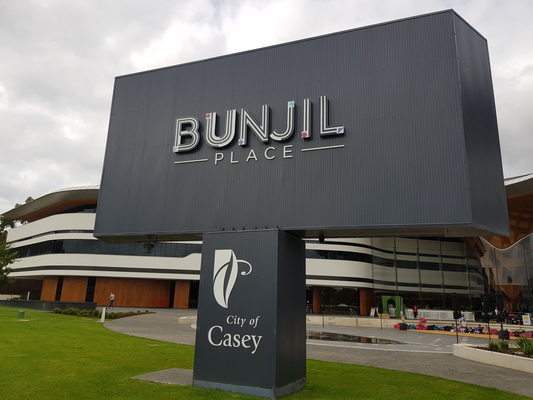 By Cam Lucadou-Wells
The IBAC inquiry into alleged corruption involving Casey councillors and property developers is set to resume on Monday 9 November.
The Operation Sandon public hearings had been adjourned in March due to Covid-19 health concerns.
It is not clear whether IBAC will examine former Casey mayor Sam Aziz, who recently returned to Australia from Egypt.
The inquiry alleged that Mr Aziz and another former mayor Geoff Ablett were involved in $1.2 million of transactions with property developer John Woodman.
So far, Casey councillors including Mr Ablett, Amanda Stapledon, Susan Serey, Gary Rowe and Rosalie Crestani have been examined at the hearings.
Former mayor and state MP Lorraine Wreford – who was a lobbyist for Mr Woodman – was also examined.
The next six weeks of hearings will feature remote participation by witnesses and be publicly streamed on IBAC's website in line with Chief Health Officer directions.
IBAC Commissioner Robert Redlich said the next round of hearings will examine ways to improve the transparency and integrity of Victoria's planning system.
"These hearings will explore the ramifications of behaviours exposed in our earlier examination of the conduct of some City of Casey councillors, and assess the adequacy of Victoria's current systems and controls for safeguarding the integrity of the state's planning processes."
Commissioner Redlich said the investigation raised concerns about "the relationship between individuals involved in planning and property development" in parts of Victoria beyond Casey.
"IBAC will call a range of further witnesses to enable us to properly examine these concerns and their impact across the various levels of Victoria's planning and property development system."
The hearing's final week will call expert witnesses in planning, campaign donations, lobbying and integrity standards at state and local government levels.
"This final phase of the public hearings will explore opportunities to strengthen policies, systems and practices to prevent future corruption risks," Commissioner Redlich said.
Operation Sandon public hearings started in November 2019 in which serious corruption allegations involving some Casey councillors and developers were aired.
It led to the installation of a Municipal Monitor Laurinda Gardner at the council.
Following a report by Ms Gardner, Casey councillors were sacked by the State Government in February.
The council will be run by administrators until councillor elections in 2024.
Anyone with relevant information can contact www.ibac.vic.gov.au/report or 1300 735 135.