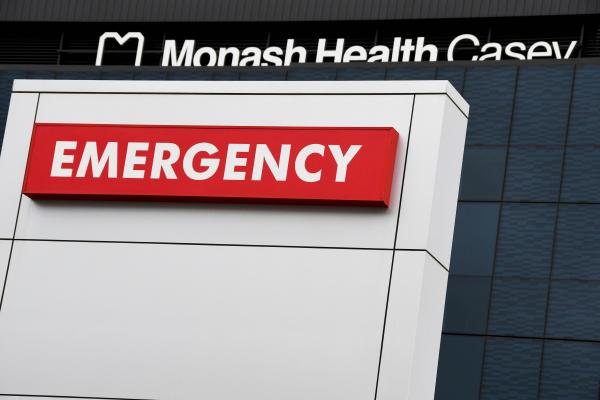 By Danielle Kutchel
A Casey resident has expressed concern about safety at Casey Hospital, after she was declared a primary close contact after visiting the emergency department last week.
The resident, who wished to remain anonymous, said they visited Casey Hospital's emergency department on Thursday 23 September for a broken bone, and were then told on Monday 27 September that it was an exposure site.
The resident and their sons are now required to isolate for 14 days.
The resident said they were told by a nurse in charge that there was a positive case in the hospital at the time, but is unclear whether the case was in the waiting room or the emergency department.
They said they were also told it was unsafe to bring their one-year-old baby into the hospital.
The resident said they believed the hospital was subjecting emergency department attendees to the risk of Covid.
The resident added there was no social distancing in the waiting room.
"Not only were they clearly aware [of the positive case] and also knowing we would all need to at some stage be notified of an exposure site, but they are not following protocol at all," the resident said.
"I'm saddened for the health system and staff, but as general public ,we should never have been allowed to be exposed to this negligence when they clearly knew the outcome."
In a statement, Monash Health said it had infection prevention measures in place to manage Covid-positive patients in emergency departments.
"Confirmed Covid-19 positive patients who come to a triage desk are directed away from the public waiting area to isolate," the statement read.
"We utilise personal protective equipment and isolation processes to manage any people with Covid-19.
"In response to the growing numbers of Covid-positive cases, Casey Hospital will soon expand the emergency waiting area for any confirmed or suspected Covid-19 patients."
The statement stressed the emergency department at Casey Hospital remains safe for patients.
The Department of Health was contacted for comment.