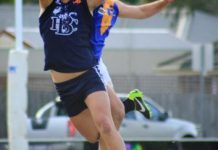 By DAVID NAGEL CASEY Cardinia football had its calm before the storm on Saturday with five predictable results belying what's sure to be a four-week...
By DAVID NAGEL PAKENHAM Football Club will host the 2013 Casey Cardinia league grand final after venues were announced by PCN Sports Alliance last week. Footy's...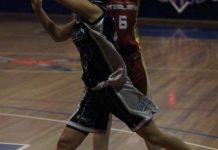 By JARROD POTTER FINALS time faces Casey Cavaliers women with an 84-40 victory over Western Port sealing their post-season clash against Southern Peninsula. Using the final...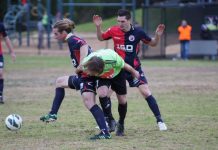 By RUSSELL BENNETT and JARROD POTTER TO the Comets, go the spoils. Casey recorded an emphatic 3-0 home win over local rivals Berwick City in...
THE Monash Warriors showed their class against the Berwick Miners in their Gridiron Victoria Division 1 clash on Sunday, coming away with a 44-6...
By RUSSELL BENNETT THE Endeavour Hills Premier Rugby side was taught a lesson in hard work and the value of experience, going down 43-20 at...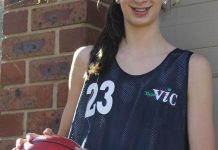 By RUSSELL BENNETT BERWICK'S Sophia Locandro is poised to stand head and shoulders above the local basketball community if her rate of growth, and improvement,...
THE Endeavour Hills Premier Rugby side rolled up to Seaford's Riveriera Reserve - the home of the Southern Districts Pirates - to watch its...
By RUSSELL BENNETT THE Casey Comets and Keysborough were the lone bright lights in local men's State League soccer action on the weekend, as the...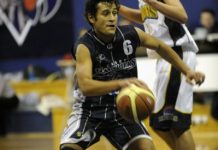 By RUSSELL BENNETT MISSED free throws down the stretch cost the Casey Cavaliers men dearly in an at times emotionally-charged Big V basketball local derby...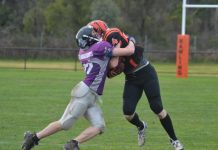 By RUSSELL BENNETT WHILE the Berwick Miners gridiron side is constantly on the improve, coach Mel Martin is under no illusions about the significance of...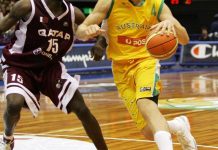 By RUSSELL BENNETT "WHILE you're resting, someone else is working." It's a motto Endeavour Hills product, and Australian basketball superstar, Andrew Bogut lives by. The 28-year-old is...