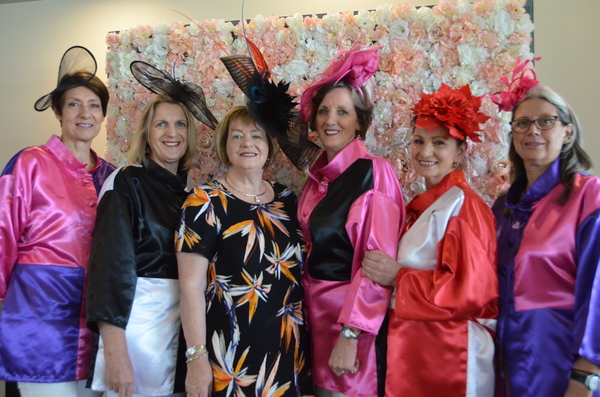 By Jessica Anstice
Headpieces and fine outfits were at must at the Inner Wheel Club of Berwick's annual fundraising Oaks Day luncheon event on Thursday, 8 November
More than 100 women dressed to impress at the Cranbourne Turf Club.
Over 100 women attended the luncheon to raise funds for the Inner Wheel Australia Foundation Trust which supports research into the users of stem cells found in both cord and placental blood.
"To date Inner Wheel Australia has awarded grants totalling just on $2.8 million for this vital research," Inner Wheel Club of Berwick's Kay Morland said.
"A portion of the funds from this year's luncheon will also be used to support local charities."
The Fashions on the Field competition was a hit, with winners including Annette Celer as Most Elegant Lady, Trish Tabak for Haute Couture Headwear and Colleen Wright for the 2018 Fabulous Filly.
"The highlights of the event are undoubtedly the Fashions on the Field and of course the races themselves which, thanks to the Cranbourne Turf Club we enjoyed on the big screen from the comfort of our lunch tables," Ms Morland said.
"There is no better venue for a race day themed event than a race track and the Cranbourne Turf Club is the perfect venue, the room was filled with an excited buzz all day.
"'Girls just wanna have fun' and what better way to do it than to frock up, pop on a hat and enjoy a day 'at the races' while raising money for a good cause."