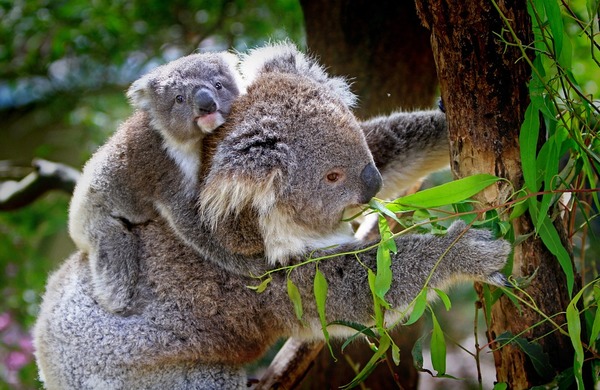 By Jessica Anstice
Cannons Creek Environmental
Cannons Creek Environmental Festival 2018 will host a range of environmental displays to showcase how residents can better care for our community. There will be face painting, a jumping castle, a free BBQ and much more.
• Sunday, 25 November from 11am to 3pm at Cannons Creek Community Place.
Beef and Beer Fest
Get set for an AWESOME day of Beef & Beer! More than 100+ types of beer and cider, beer sales, live music, food trucks, amusements and entertainment, competitions, lucky draws, raffles / spinning wheel
VIP ladies lounge, childrens activity pavilion and much more.
• Sunday, 25 November from 12pm to 6pm at Sweeney Reserve, Narre Warren.
Woodland Bush Walker
Join us for a walk around the woodlands and discover the incredible habitats of Australian animals, big and small, as we explore the hidden life in the Cranbourne Gardens bushland. Look out for evidence of wombats, echidnas, wallabies and the endangered southern brown bandicoots. Investigate the mini beasts of the wetlands and listen out for frogs and birds. Have fun making animals out of clay and share some lemon myrtle tea.
This hands-on and informative workshop gives participants a practical way to engage with conservation while having fun learning all about Australian animals, pond life, biodiversity and ecosystems. Bookings are essential. To book, please call Royal Botanic Gardens Cranbourne on 5990 2200. Cost: $5 per person.
• Saturday, 24 November from 11am to 12.30pm at Royal Botanic Gardens, Cranbourne.
The Farmers Market at The Old Cheese Factory
Held in the picturesque gardens of the local farming property of The Old Cheese Factory in Berwick. The site has many amenities including a childrens playground and cafe. Farm fresh and organic seasonal fruit, vegetables, herbs and spices, honey, cheeses, jams, condiments and preserves, rare and free range lamb, beef, pork, certified free range eggs, herb and vegetable seedlings, pies, fruit pies, cakes, artisan loaves, sour dough and gluten free breads, olives and olive oil and much more. No on sellers here only produce straight from the farmer to you. An accredited Victorian Farmers Market (VFMA). Gold coin donation.
• Saturday, 24 November from 8am to 12.30pm at The Old Cheese Factory, 34 Homestead Road, Berwick.
Risky Kids
Free to the public for kids to come in and practice parkour, obstacle racing and ninja warrior challenges. This helps them to build up a passion for physical activity by developing confidence, skills and improving resilience.
Contact Richard for Registration. Remember to bring a water bottle. Long track pants or tights recommended. 3-4 and 6-12, Older on Application – Children aged 3-4 must be accompanied by an adult.
• Saturday, 24 November from 1pm to 2pm at 2 Eastlink Drive, Hallam.
Free cycling course for women and girls
When most of us learn to ride we learn to balance and go, but do we ride in a safe, confident manner? It doesn't matter if you only want to ride on the bike path, or are looking to get on the road, we've put together a series of cycling skills sessions to give you more confidence with your riding. So grab your bike and head to Arbourlea Family and Community Centre. You can do all the sessions or pick and choose the right ones for you for free! For more information and registration www.wheelwomenaustralia.com/courses-casey.
• Saturday, 24 November from 2pm to 4pm at Arbourlea Family and Community Centre.
Park based walking/ running groups
Free weekly timed event – It is a 5km walk, jog or run. It is you against the clock. It is not a race, but a 5k timed run and it can be whatever you want it to be, whether that's for fun or as part a training plan. All ages – Under 11s must be within arm's length of an adult at all times. Parkrun barcode must be on a printed medium. Barcodes on electrical devices will not be accepted. Dogs welcome but must be in a short lead. New attendees are recommended to arrive at 7.45am for briefing. Registration can be made via: www.parkrun.com.au. Must bring printed Barcode (obtained after registration).
• Saturday, 24 November from 8am at Berwick Springs.
Saturday Night Live Music
Come and picnic round the lake from 6pm and enjoy the music from Frankie Davis Jr – 60's classics and swing 6.30pm – 9pm. Entry by $5donation. Contact Wilson Botanic Park on 9707 5818 or Wilson Botanic Park Facebook page for more details.
• Saturday, 24 November from 6pm to 9pm at Wilson Botanic Park, 668 Princes Highway, Berwick.
Recreational Running Group
Enjoy the fresh summer air and come for a run around Lysterfield Lake! Bring along a water bottle and comfortable running gear. Ages 12+. Contact Richard Williams: Email: richard@thisis.group Phone: 0437 104 884.
• Sunday, 25 November from 8am to 9am at Lysterfield Lake.