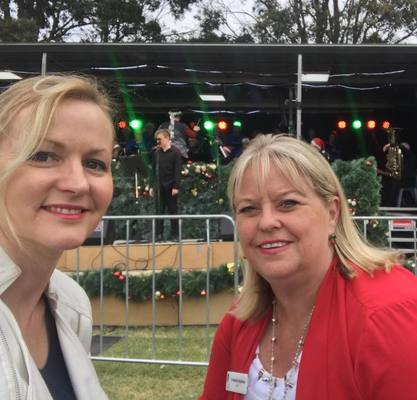 By Jessica Anstice
The Narre Warren North Uniting Church Christmas Carols on Saturday was a night to behold, with around 1000 people in attendance.
The whole night was organised by dedicated volunteers.
The carols have been running for 28 years and have been well supported by three group's long term including the Rotary Club of Narre Warren, Narre Warren North CFA and the Cranbourne Lions Concert Band.
The Cranbourne Chorale, the Cranbourne Lions Concert band and individual local artists all performed beautifully on the night.
"I'd like to thank and congratulate all of the volunteers who put together the event, and for all of the work they do to make our community such as great please to live," City of Casey Mayor Amanda Stapledon said.
"Christmas is a wonderful time of year. It is a time for families, friends and community to come together in celebration of the peace and harmony which we enjoy each day in Casey.
"It's a time for giving, and a time to celebrate the birth of Jesus Christ."
Narre Warren North Uniting Church minister Rev. Bruce Crowle said the singing and the band were "awesome" and one of the highlights was Monique with her operatic rendition of They Prayer.
"The way various community groups come together to put the carols on is a huge highlight," Mr Crowle said.
"There is a huge amount of background work done by magnificent volunteers.
"It is also a chance to highlight the birth of Jesus Christ, God's gift for the world and our hope for peace."