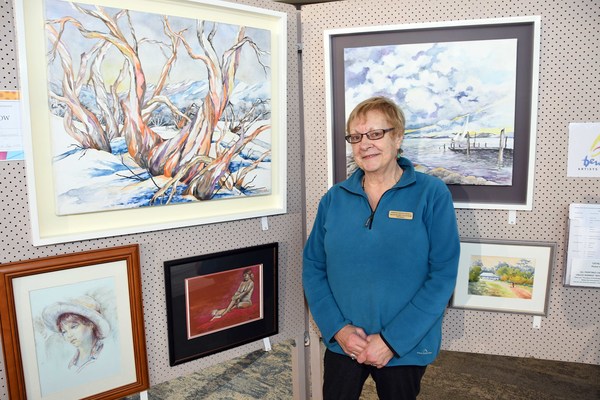 By Taylah Eastwell
The Berwick Artists Society is holding an exhibition at Bunjil Place library from 13 to 26 July as part of the City of Casey's Winter Arts Festival.
The exhibition showcases 93 paintings by members of the Berwick Artists Society, with the public encouraged to vote for their favourite masterpiece.
The artists will be demonstrating their artistic flare at the exhibition every day between 10am and noon, and again between 2pm and 4pm.
Berwick Artists Society president Rosemary Stayner said the exhibition was a great way to involve the general public with the Casey art scene.
"We'd be delighted to explain our work and chat to anyone about what we do," Ms Stayner said.
Some of the works were judged by acclaimed artist Cathy Van Ee, who awarded Best in Show and Honourable Mentions.
"There is a huge variety of subjects and mediums on show and most will be for sale."