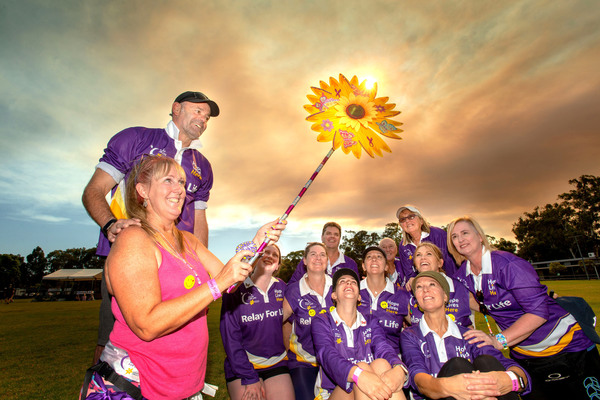 A sea of purple will descend on the City of Casey ahead of the Casey Relay For Life event from 13-14 March.
Relay for Life, an annual event featuring a walk to remember survivors of cancer and those who have lost their battles, will take place at Akoonah Park, Berwick, starting Friday 13 March.
The event has attracted $127,377 in donations with a goal of raising $400,000 – with 2,500 participants ready to take on the Casey's 24-hour relay event.
Now in its 17th year, the Casey Relay for Life has raised nealy $4.5 million for cancer research.
The event will include a candlelight ceremony to remember loved ones lost and support those currently facing cancer as well as activities, music, and games.What makes this year's event more special is Donna Harrison, the chair of the event organising committee who has been selected as the 2020 Global Relay For Life Heroes of Hope.
Awarded by the American Cancer Society this elite group of cancer survivors and caregivers are a beacon of hope and inspiration to cancer patients, survivors and caregivers, and a reminder to all involved in the Relay across Australia to stay determined in the quest to elimitate cancer.
There is no better deserving candidate than Donna, who, after surviving an anplastic lymphoma diagnosis at the age of 39, is dedicating the next 10 year's of her life to the Casey Relay for Life.
The event starts on Friday 13 March at 5.45pm and Saturday 14 March at 6pm.