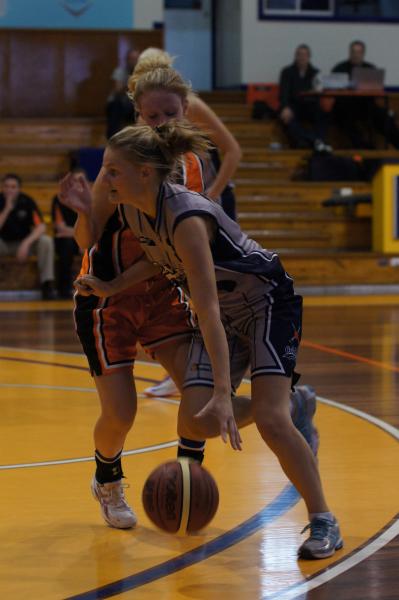 TWO for two came from Casey Cavaliers' first outings in the Big V basketball competition this season, with men's and women's teams bringing home W's from their away trips.
The men started their season with a crucial away eight-point win in Shepparton while the women knocked off Blackburn 70-60 away to start the season on the right note.
With an effectively brand new side, squaring off against the returning Shepparton, the Casey men forged ahead at quarter time through Dylan Wayman (17 points, six rebounds), Ash Szalek (16, 5) and Stephen Michalski (10,5), but found themselves trailing by a point after a scoring blitz by the Gators.
Easing into the second half – the Cavaliers found their range as Jamie LeClerc (four points, four steals and four rebounds) helped Casey make strong gains defensively with nimble steals and assists.
"I was really pleased – to go away with effectively a brand new group of guys who'd only played a handful of games in the pre-season tournament, to beat an unknown team -I was just stoked to get the win," Casey coach Stewart Baird said.
"Teams will go up there and lose, so I almost see that as an eight-point win for us.
"There are going to be teams battling for a finals spot that go up there and maybe not be able to get it done."
The Casey injury list still holds some talented members – with Dean Johnson (thumb) a chance for two weeks from now, Tim Morgan (broken leg) ready to play by late April-early May and Josh Lemi (ankle) potentially ready for this Saturday's encounter against Maccabi.
The women had to toil a little harder for their 10-point win over Blackburn, with coach Mark Holman admitting his charges can play better than they did on Sunday.
"Happy with the win, but I'm pretty sure the girls are in agreement that we can play a bit better," Holman said. "Too many turnovers with the way we were pressing, but I was happier with execution – shot at a better percentage from outside and that's a good sign but there's still a bit to work on."
Standouts for the women were gun-recruit Leah Swain snaring a 13-point, 10 rebound double-double to kick off her Cavaliers career, while Amy Mcfarlane (12 points) and Jade Foot (9 points, 3/4 three-pointers) also hit the scoreboard prominently.
Holman was impressed with his players' even statistical spread – getting significant minutes into the whole bench and more importantly, points from a great number of sources.
"Leah, Amy and Alex (Keates were fantastic," Holman said. "Coming off the bench, Laura (Stanley) and Jade Foot – shot it hard and took the clean shots."Put on about 8-10 points and eight rebounds in a short time off the bench and did a really good job."
"Had three players in double figures and three on eight or nine – never had six girls in double figures so it was a great effort all-round."
Casey hosts a Big V triple header this Saturday at Cranbourne Basketball Stadium – with the Youth League men taking on Craigieburn at 4.30pm, the women squaring off against and the senior men facing Maccabi to conclude the jam-packed evening.
– JARROD POTTER