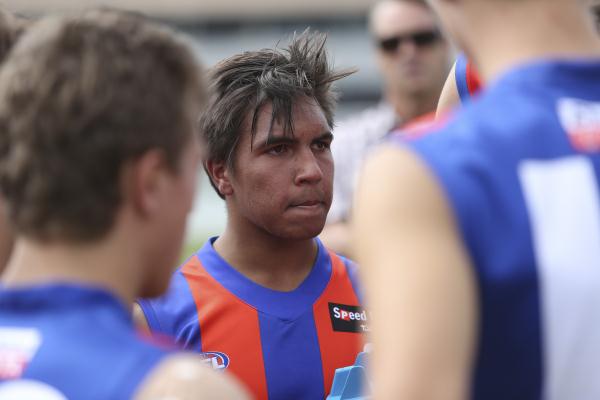 By JARROD POTTER
OAKLEIGH Chargers captain Jay Kennedy-Harris is set to represent Victoria Metro at the AFL under-18 national championships.
Kennedy-Harris, 18, from Endeavour Hills, was selected on the back of an amazing start to the TAC Cup season – with three best on ground performances from his six appearances including a 32-possession domination of the Calder Cannons in round two.
"I was pretty stoked," Kennedy-Harris said.
"It's a very competitive age group and in the end just really happy to get a gig in the squad."
The lively midfielder/forward hasn't set his sights too high – just hoping to get a consistent spot in the side and perform to the standard required.
"I guess I just want to cement a spot and play a good role within the team, and at the moment there are lots of spots up for grabs," Kennedy-Harris said.
"Want to win as many games as possible always an added bonus.
"Take it week by week concentrate on hopefully getting a chance to line up against Queensland."
The Oakleigh captain hopes to get the Chargers a few more wins in upcoming weeks, but he said the team spirit is on the up and should help improve its two-four record.
"I guess there are some positives and a few negatives," Kennedy-Harris said.
"The amount of wins we'd hopefully like to have but the team seems to be getting better can only hope we can put ourselves in a good positive like last year heading into finals."
Vic Metro faces Queensland at Yeronga Football Stadium on Sunday.