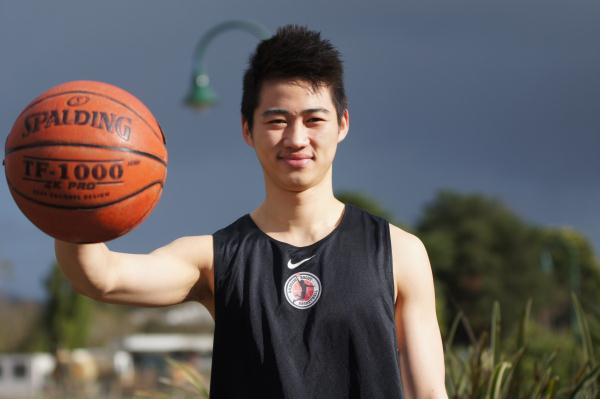 By JARROD POTTER
FINALISING a dream, Berwick basketballer Dwayne Chong put pen to paper to play college basketball overseas – signing with Lakehead University in Ontario, Canada.
Chong, 18, has been a basketball nomad throughout his juniors – playing at the Casey Cavaliers, Dandenong Rangers and the Waverley Falcons – his next port of call is Thunder Bay to become part of the Lakehead Thunderwolves basketball team.
A cross-continental visit by Lakehead senior coach Scott Morrison to the Andrew Bogut Basketball Academy granted him a glimpse of Chong's talent and he decided to sign the young point guard to one of the best basketball programs in Canada.
"The coach came to Australia on a weeklong trip and saw me train at the Andrew Bogut Academy… was a bit difficult to finalise a place to go to," Chong said.
"But Luke Sunderland got in contact with the coach – Scott Morrison – and he (Morrison) said he'd be more than happy to take me."
A champion on and off the court, Chong intends to make the most of his time at college – set to study business management while at the Thunder Bay based university.
While already asset-rich in the speed stakes – constantly flying across the court proving a challenge for defending teams – Chong wants to improve his own defence and hopes to gain a better level of consistency from his time in North America.
"Could probably stand out by using my speed I'm a lot faster than a lot of other guys," he said.
"Areas to improve… I want to be consistent and improve my defence… playing defence and probably performing under pressure."
Chong wanted to thank his coach Luke Sunderland and his parents for their support getting him to this point in his basketball career – Dad in particularly driving him across the state for matches and five early-morning sessions a week at the Bogut academy.
"Want to thank mum and dad for all their support and encouragement," Chong said.
"Dad especially as he drives me to every training session and every game or session over the years."
Chong will head over to Canada in late July/early August to start his freshman year.