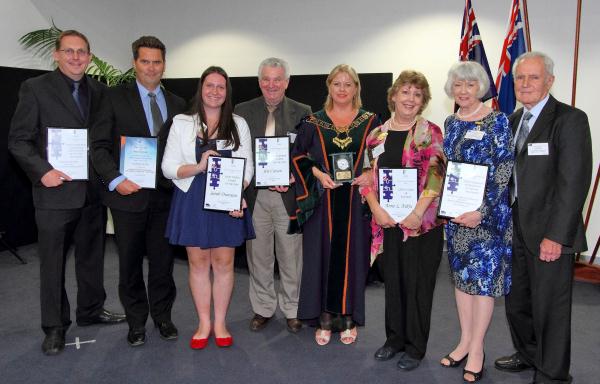 NOMINATIONS are now open for the Casey Australia Day Awards which aim to recognise the municipality's top citizens.
The community awards, presented at a ceremony on Australia Day, recognise and celebrate people, events and activities that make Casey a great place to live, work and raise a family.
There are five individual award categories including Casey Citizen of the Year, Young Citizen of the Year and Senior Citizen of the Year.
There is also a category for Sportsperson of the Year and Casey Non-resident of the Year.
There are two categories open to groups and organisations – Casey Community Event or Activity of the Year and Community Fund-raising Event or Activity of the Year.
City of Casey mayor Amanda Stapledon encouraged people to submit nominations for the awards.
"We are fortunate to live in a city like Casey where people go above and beyond every day, generously dedicating their time to improve the lives of others," she said.
"The Casey Australia Day Awards are an excellent way to recognise and applaud the work of these people, and to shine a light on the positive work that is carried out every day by so many across our municipality.
"Through their achievements and service, these remarkable individuals and local groups have enriched Casey's identity and strengthened our community spirit.
"I whole-heartedly encourage people to nominate individuals and groups for these awards which provide a wonderful opportunity for council and the community to acknowledge people who make a valuable contribution to the local area."
Nominations for the awards close on Monday 28 October at 5pm.
Nominations for community events and activities held between 1 October and 31 December this year close on Monday 6 January at 5pm.
To nominate visit www.casey.vic.gov.au/caseyaustraliadayawards or contact City of Casey Customer Service on 9705 5200.