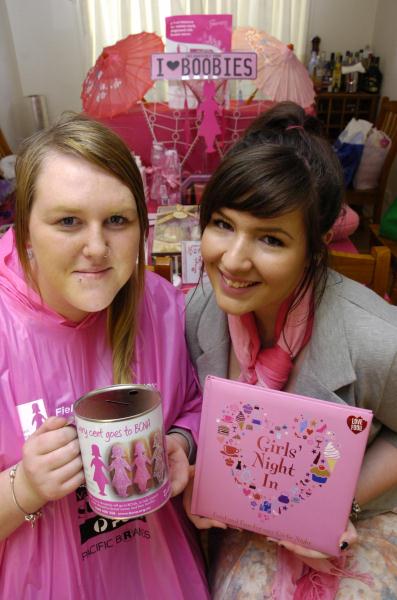 By BRIDGET COOK
A HAMPTON Park fund-raising group is adding some sparkle to its annual feature event to raise money for the Breast Cancer Network Australia (BCNA).
Delishously Pink will host its 'Shine Bright like a Diamond' gala dinner event on Saturday 26 October in support of local breast cancer survivors.
The group has urged the Casey community to support the event, which will include a fun-filled evening of entertainment and three-course dinner with drinks included.
Kym Frost, from Delishously Pink, said almost everyone in the local community knew someone affected by breast cancer.
"Around 15,000 women are expected to be diagnosed with breast cancer in Australia this year alone," she said.
"Every time a woman is told she has breast cancer, the impact extends to her family, friends and those around her in the community.
"Providing support for women and families affected by breast cancer is important for our local community.
"Shine Bright like a Diamond is an excellent opportunity for locals to rally together and offer their support to those affected – be it our mates, our family or perfect strangers."
All money raised will assist BCNA to support Australians personally affected by breast cancer. This support includes providing the My Journey Kit – a free comprehensive information resource for women newly diagnosed with breast cancer.
The gala event will be held on Saturday 26 October from 6.45pm to midnight at the Somerville Function Centre, 35 Somerville Road, Hampton Park.
Cost is $85 per person with $20 from each ticket sold going to BCNA.
For more details or to book your spot, email delishouslypink@optusnet.com.au or call 0416 200 546.