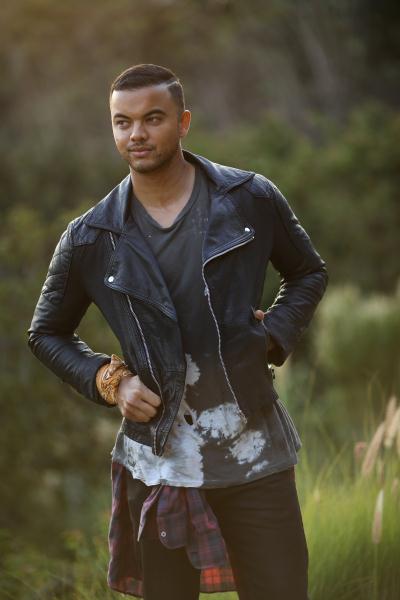 By BRIDGET COOK
CASEY's Cultural Precinct has received star-studded support with Guy Sebastian signed on to announce the winning design for the $125 project next year.
The second and final stage of the design competition is underway for the precinct, which will include a regional theatre, multipurpose exhibition space, art gallery, community library, meeting rooms, civic centre and community plaza.
The council announced this week that four architectural design teams had been shortlisted, from 20 submission, which will now produce concept design proposals for the precinct.
The shortlisted teams are Lyons and Ashton Raggatt McDougall, Denton Corker Marshall, Francis-Jones Morehen Thorp and John Wardle Architects.
From the four concept designs, a winning design for the Casey Cultural Precinct will be selected to be progressed to the full design.
Popular Australian singer and songwriter Guy Sebastian will come to Casey in January next year to announce the winning design.
"As an Australian singer and songwriter, and someone with loads of relatives living in the area I'm really happy to be supporting the $125 million Casey Cultural Precinct," he said.
"Given my lifelong passion for music and performing I think people in the region are really fortunate as I would have loved to have had something like this in my neighbourhood growing up.
"I'm looking forward to coming to the City of Casey in early 2014 to announce the winning design."
City of Casey Casey Cultural Precinct director Steve Dalton said the purpose of the design competition was to obtain the highest quality architectural and urban design outcome for the precinct.
"I anticipate some exciting solutions to how each team interprets and incorporates the project's vision, which is for the precinct to be an inviting central heart for the community that celebrates participation, belonging and civic pride," he said.
"Along with the vision, the objectives, design principles, detailed project scope and environmental design principles will also be considered by the teams in developing a design for the precinct.
"I look forward to seeing the innovative, creative and functional designs created by the four shortlisted teams and sharing the winning design with the community in January 2014."
The Casey Cultural Precinct is expected to open to the community in mid-2017.
For more information about the project or each of the four shortlisted teams visit www.caseyculturalprecinct.com.au.