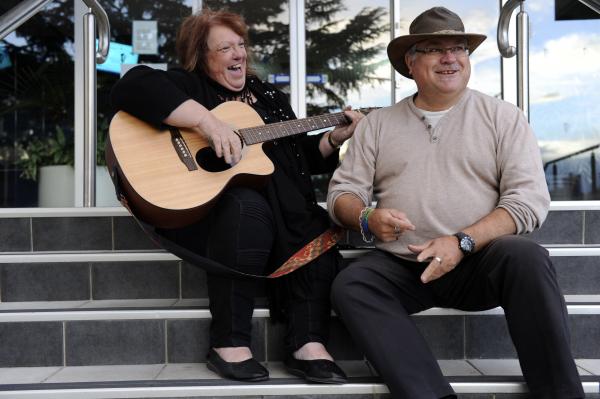 By BRIDGET COOK
LOCAL country music artists will rock Casey next month in a preview concert before they head to Tamworth.
A number of local artists will be heading to the 2014 Tamworth Country Music Festival, and will perform in two free Casey Rocks Tamworth concerts.
A preview concert will be held on Friday 8 November to give Casey residents not heading to Tamworth the opportunity to enjoy the local talent.
City of Casey mayor Amanda Stapledon invited residents to witness the talents of Casey's country artists at the concert, as part of the Mayoral Charity Concert program.
"Residents may be surprised to learn that Casey is home to a buzzing country music scene," she said.
"Even if you're not a country music fan, you're sure to be impressed by the talents of Jessica-Jade, Rochelle Bruce, Jan Dandridge, Aaron Daniels, Cathy Dobson, Mel McGillivray, Nia Robertson, Andrew Swift, Kaitlyn Thomas, Sonyta Trahar and Gretta Ziller.
"All proceeds from the concert will go to the Friends of Ermera to assist with the Café Radio program in the Ermera district in East Timor."
Member of the organising committee councillor Wayne Smith said Casey's country artists were sure to impress at Tamworth.
"Rubbing shoulders with the likes of Casey Chambers and Lee Kernigan, our Casey performers will participate in two free Casey Rocks Tamworth concerts on 21 and 23 January, which are sure to put Casey on the map."
The concert will be held on Friday 8 November at 7.30pm at the Cranbourne Community Theatre, Brunt Street, Cranbourne.
Tickets will be available at the door at a cost of $10.