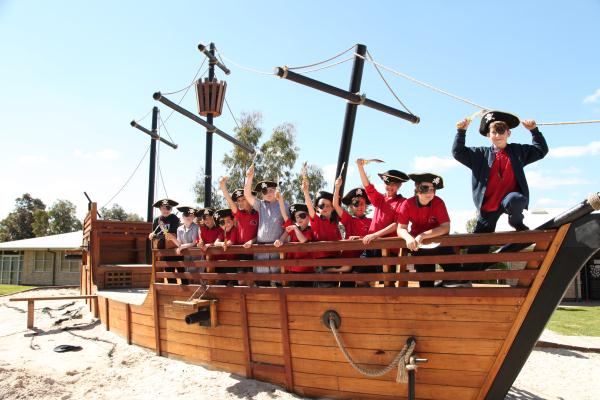 By BRIDGET COOK
…BECAUSE they aargh!
It was all hands on deck at Hillsmeade Primary School this year to bring a number of pirate themed projects alive.
Teacher Carrie Boyce said the first pirate project for the year was getting a wooden ship built in the playground.
"This year our fantastic parents in the school's fundraising committee have made it possible to have our own pirate ship in the junior playground," she said.
"All of the students from prep to grade six have enjoyed sailing, climbing and walking the plank."
Ms Boyce said the school also got into the pirate theme on 19 September when it celebrated international Talk Like a Pirate Day.
"Students and staff members dressed up as pirates and used their best pirate voices throughout the day," she said.
"Students participated in different pirate activities in their classrooms."
The school's bi-annual production was also on-theme with students and teachers putting on the show Pirates of the Curry Bean in October.
"All of the teachers, parents and students put in a lot of time and effort in order to make the show a huge success," Ms Boyce said.