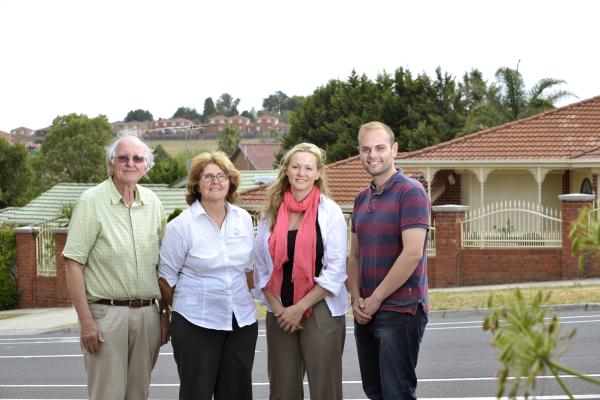 By LACHLAN MOORHEAD
A REVIEW of residential land covenants in Endeavour Hills to eventually allow for more affordable housing in the suburb has been given the green light by council.
Councillor Rosalie Crestani called for the review, a motion which was carried, to investigate whether the Endeavour Hills covenants can be removed or altered to permit more than one dwelling to be built on properties.
Cr Crestani said the restrictive covenants were a mitigating factor in the overcrowding of local boarding houses in the area.
"The vast majority of homes in Endeavour Hills are single dwelling homes on a reasonably large lot," she said.
"To make housing more available in Endeavour Hills, the objective would be to allow a small second dwelling to be put on the lot without cumbersome planning restrictions.
"This does not necessarily mean a subdivision although I would ask this be investigated as well."
Cr Crestani recently met with representatives from the Andrews Centre to discuss the issue, where volunteers regularly work with under-privileged citizens who are homeless or in fear of being evicted.
Judy Ellis, a volunteer carer at the Andrews Centre, agreed that the covenants needed to be reviewed and potentially removed to allow for dual accommodation.
"Most covenants only allow for one building, some allow a bungalow but that's it," she said.
"The result is that people are forced into horrific boarding house situations with families all in the one house, a mix of people with various problems.
"If we can take away the covenants, self-contained units can be built on a property and give the person their independence. They could live there and be safe."
Judy's husband Noel, a lawyer and a fellow volunteer at the Andrews Centre, warned of the potential legal challenge in trying to change land covenants but said the review was needed and worth pursuing.
Cr Crestani recently met with council officers to discuss how the Endeavour Hills covenants could be reviewed and is expecting a report to be tabled by July.