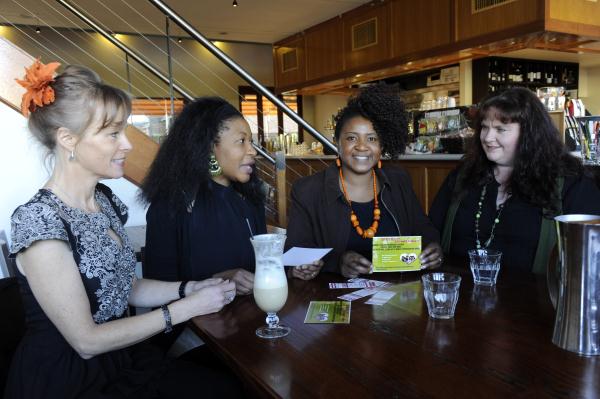 By LACHLAN MOORHEAD
A GROUP of like-minded Casey mothers will this month convene a women-only community event focused on strengthening family relationships and raising awareness about depression.
The inaugural community event is being organised by women's group Beyond Beauty, led by life coach and Berwick resident Tendai Togara, in order to talk about depression, anxiety, self-harm and suicide, topics on which it can be difficult to find an appropriate forum.
Tendai, who migrated to Australia from Zimbabwe in 2002, said part of the funds from the 'All Girls Night' would go towards Headspace, the national youth mental health foundation.
"It will be totally different because we are reaching out to everyone else, not just the girls from our group," she said.
"That's why we have a bit of entertainment with it, they'll come in for the music but they'll get extra, they'll get a word of encouragement."
As well as an open discussion, guests at the All Girls Night will be treated to music, dancing and a fashion show.
"It's been an incredible response. I've got calls from people saying 'My daughter committed suicide, I've never had someone to talk to, can we have a chat'," Tendai said.
"And I say I'd love to have a chat.
"I've opened myself to a world of women who I would never have touched if I'd never thought of this idea."
Tendai, a practicing Christian, started Beyond Beauty in 2005 after she recognised that local women and mothers were in need of someone who would listen to their concerns in a confidential space and give a detailed response.
"As a life coach you're always thinking of how you can help the community and how you can best impact the kind of people I want to touch," Tendai said.
"This is where it came from. I attract women of all kinds of issues, naturally. I've sat with women and given them life coaching for free and I realise, there's depression here.
"And some of them are not able to say this is the real issue that's going on, because they're afraid of the stigma that is going to come with it.
"I realise there is hidden pain. We can handle joy but we don't know how to process pain, and we are not taught."
Like-minded mothers Wendy Mawoyo and Deb Bayley are two of the women Tendai has opened her arms to through Beyond Beauty, having met at school where their children attend.
"I want a woman who's going to be there and encourage me and say you know what, it's going to be better, hold on, we can make it, things like that," Wendy said.
"That's what I was looking for, that depth of life."
Deb, whose son Ryan suffers from type one diabetes, refers to Tendai's advice as her "words of wisdom".
"You just get so engaged in listening to her. I have a lot to deal with but I just find listening to Tendai is inspiring," she said.
"If I can talk to her, it just helps. It helps you get through."
The Beyond Beauty All Girls Night will be held on Saturday 26 July at Hillcrest College and will cost $20 for adults and $10 for children under 12.
For more information visit www.facebook.com/events/299804090196290/.