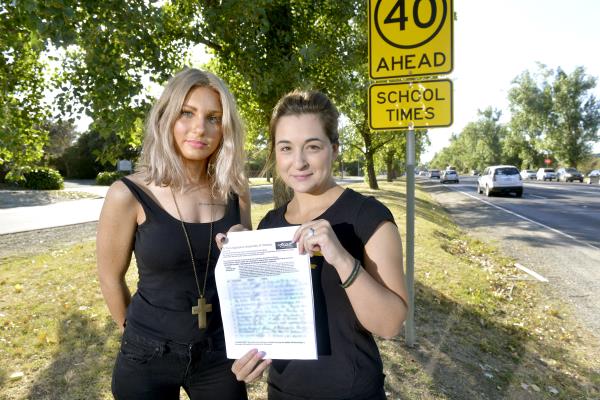 By LACHLAN MOORHEAD
FEDERAL MP Anthony Byrne has declared his support for two Berwick women as they launch a petition to make it mandatory for all Victorian high school teachers to undertake mental health first aid training.
Fawn Brady lost her 23-year-old brother and closest companion, Kane, in February 2013 after a battle with depression, and has been campaigning ever since to prevent further tragedies.
In August of the same year Fawn, 27, set up Kane's Crusade with best friend Jess White, a depression support and awareness group specialising in, but not restricted to, helping young men.
This month the pair officially launched a petition they hope to deliver to state parliament, calling for new laws to be promulgated in Victoria which would make it mandatory for all secondary school teachers to undertake Applied Suicide Intervention Skill Training (ASIST).
Holt MP Anthony Byrne said Fawn and Jess were inspirational young women who have; "bravely responded to a terrible personal tragedy by working to prevent mental illness in the Casey region."
"They are working tirelessly to raise awareness of depression and its brutal cost of lost lives and livelihoods," he said.
"Their efforts should be proudly supported by the entire local community."
Fawn and Jess, who met as teenagers at Berwick Secondary College, need the petitions to be handwritten and hope to have 50,000 by Easter to present to a State MP to table in Victorian Parliament.
Participants in the two-day ASIST workshop learn to recognise when somebody may be at risk of suicide and respond in ways that help to increase their immediate safety and allow them to receive further help.
Fawn, who along with Jess has completed the ASIST program, said the training was aimed at teaching people to look after those who were reaching "crisis point".
"We find a lot of people have been trained in dealing with post-suicide situations, but there are not enough services for teachers to be equipped with the skills to help someone who is suicidal," she said.
To receive a copy of the petition, email Fawn and Jess at kanescrusade@gmail.com.
For more information, visit www.kanescrusade.net.
Those in need of immediate assistance, or who need to talk to someone they can trust, can phone Lifeline on 13 11 14.