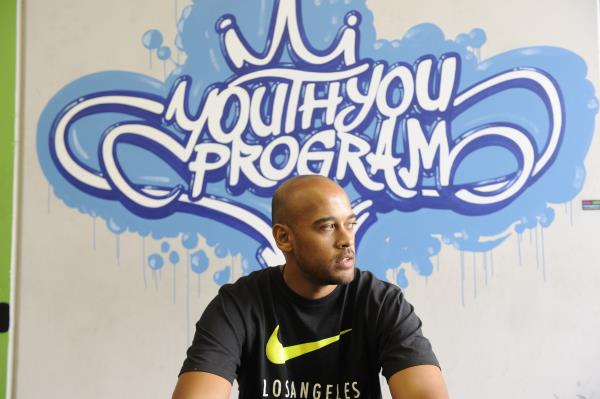 By LACHLAN MOORHEAD
A FORMER drug dealer and addict who now teaches kids how to kick their own drug habits said there are children as young as 13 using ice in Casey.
Glenn Munso, creator of the Youth YOU Program in Hallam, said the drug problem was worse than it had ever been.
"It's getting really, really bad," he said.
"I didn't touch the harder stuff, like ice and all that, until I was about 20, 19.
"I didn't even know what a crack pipe was till then.
"But now I'm on the phone to parents who have kids, 13-year-olds, that are using it (ice).
"There's a massive, massive epidemic."
Glenn, a 28-year-old personal trainer who runs the Essential Health and Fitness gym in Hallam, started the Youth YOU program last year to help and guide drug-addicted and disenchanted youths aged roughly from 13 to 24.
Once upon a time, he was one of those kids.
In 2008 Glenn was arrested for dealing marijuana and assaulting a police officer.
He received a one-month jail sentence and ultimately served an 18-month intensive corrections order.
It was a turning point that saw him give up drugs – taking and dealing.
But Glenn said ice was now everywhere in Casey, and spreading.
"I feel like a lot of parents are lost as well because they don't know what to do.
"And because it's a new drug, there's not that many statistics and there's not that much information about it," he said.
"Literally, I have parents calling me every week, crying on the phone, begging for help.
"Parents are driving their kids from Mooroolbark, Essendon, and Melton to come here because they believe their kids aren't going to listen to an authority, like a teacher, or a psychologist, or a doctor."
The Youth YOU Program currently caters for 20 kids who participate in a weekly mentoring session with Glenn as well as gym classes three times a week.
Glenn ensures he is constantly contactable for them via his mobile phone and a private Facebook group.
"Last year I had four kids complete the whole program. One kid's been clean off ice for eight months now," Glenn said.
"He's got a full-time job. He actually came here last week with a brand new car, and he's doing building as well.
"Another boy finished school, he's doing an apprenticeship, he's also studying to do social work and I've made him a team leader."
Glenn's focus for the holistic program has always been to gain trust, something he feels is unattainable unless people are able to relate to the kids.
"When they go and see someone, like a psychologist sitting in front of them, they feel judged," he said.
"So they come here and there's no judgement because, obviously, I've been in their shoes as well."
The State Government released its $45.5 million Ice Action Plan on Thursday, with $18 million to be spent on expanding rehabilitation for users of the drug, focusing on regional Victoria.
As part of the plan Victoria Police will receive $4.5 million to expand its forensic team to crack down on clandestine drug labs.
To view the plan, visit www.premier.vic.gov.au/ice-action-plan.
To contact Glenn, visit www.youthyouprogram.com.