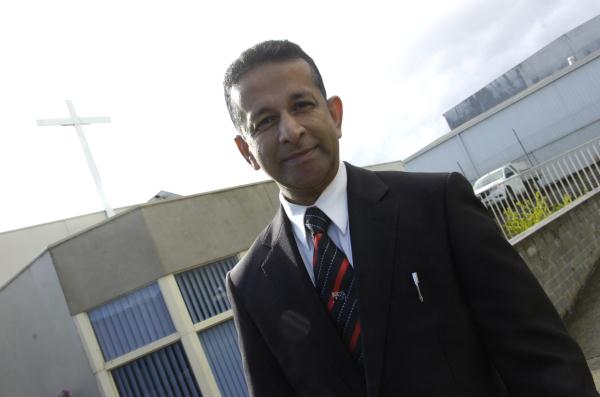 By LACHLAN MOORHEAD
Facebook forum fuels anti-mosque crusade…
TENSIONS are on the rise as a Facebook page trying to stop a new mosque being built in Narre Warren North garnered more than 5000 likes in less than a week.
The Stop the Mosque in Narre Warren page had attracted 5618 likes as of Wednesday 2 March.
A planning application to build a "place of worship" at 365-367 Belgrave-Hallam Road is being considered by Casey council.
The application, which includes plans for a school, was submitted by the Saarban Islamic Trust.
The protest page is calling on people to sign a petition objecting to the mosque and the council is taking submissions on the issue until 11 March.
A post from the page administrator states that Narre Warren North is "rural" and therefore not "suitable for a mosque" which will "destroy and go against the beautiful landscape and the foothills of the Dandenongs".
Penny (not her real name) lives nearby and signed the petition after raising concerns that the mosque would create traffic chaos.
"We're nervous it's going to go ahead whether we like it or not and we don't get a say," she said.
"Narre Warren North is a small community; it's semi-rural and not suburban."
Pastor Danial Nalliah, the president of the hard-right Rise Up Australia Party, spoke out against the mosque plans on Channel 7 News on Tuesday along with his RUAP deputy and Casey councillor Rosalie Crestani.
Pastor Nalliah, whose office is in nearby Hallam, went beyond traffic concerns, claiming that a new mosque would increase the "potential" for a terrorist attack.
"A mosque is similar to a Nazi camp next door," Pastor Nalliah told Channel 7.
"True Islam is terrorism."
Mohammed El-Leissy, from the Jewish Christian Muslim Association, slammed the anti-Islamic sentiment.
"You don't see Muslims wanting to shut down churches in this country, and yet you see these evangelical Christians wanting to shut down mosques," Mr El-Leissy told Channel 7.
"I'd ask you – who's the radical here?"
City of Casey Planning Manager Duncan Turner said the matter would be considered at a future meeting of council before "mid-2016".
"Council considers all planning applications upon their own planning merits and as such it is not appropriate to make comment on the Facebook page," he said.
Cr Crestani told Star News that RUAP was not "fighting the mosque through me" and said she had no conflict of interest.
"No matter of my faith persuasion or my political persuasion, my end result is whether this is going to help the community or harm it," she said.
The mosque furore comes after Cr Crestani presented a 51-signature petition in January calling for a review of the process which saw plans approved for another Islamic school, this one to be built at the former Doveton North Primary School site in Rowan Drive.
The Saarban Islamic Trust did not respond to questions from Star News.
For more information on the planning application, visit www.casey.vic.gov.au/building-planning/statutory-planning/advertised-planning-applications/l-z-suburb-listing.