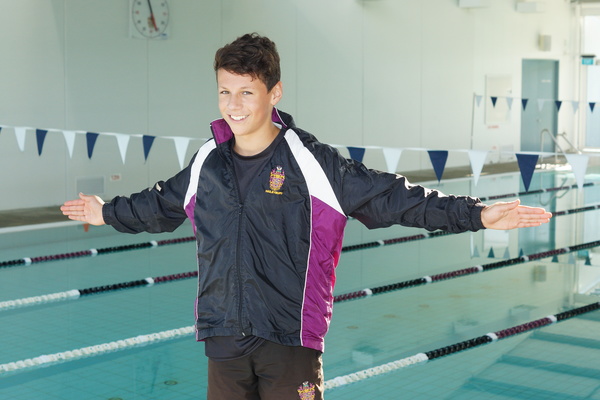 By JARROD POTTER
FLIPPING out isn't usually a good idea for a sportsman … unless you're an up-and-coming diver like Jet Facey.
The Haileybury Berwick student dove headfirst into the sport as a school elective and found his sporting passion in the flips, twists and somersaults.
Facey, 14, from Berwick, will prepare for his state team debut later this year in Lightning Ridge, in rural New South Wales, for the School Sport Australia Diving Championships.
From an elective, to a passion to the 2016 Team Vic Diving Team, it's been an incredible rise through the ranks for Facey.
"I originally started at Haileybury because I was really into flipping back then," Facey said. "We have a sport we have to do each term and you have to try out for the team to get into it – I made that.
"I didn't know much about it (diving) but I just did it and by the end of the term of doing diving at Haileybury I was invited to MSAC to try out for a team there.
"I did that for one year and had the nationals' trials for Under-15 springboards and I finished fourth there and that's when they invited me to the team."
The springboard specialist has a couple of months to hone his dives – especially his favoured forward 2 and a half – before the championships – running from 27 August to 3 September.
Backing up performances at competitions – his fourth place finish at the All Schools Division Championships and a Ringwood diving meet where he finished second – Facey wants to push himself to the limit in pursuit of a maiden national medal.
When he's not in the pool perfecting his dives, Facey also loves to twist and turn through the midfield for the Haileybury football team.
Facey wanted to thank his mum, his uncle Adam and aunt Andrea for their support.