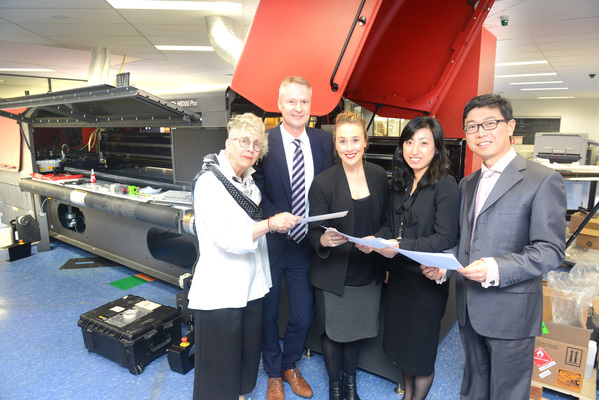 A HALLAM-based manufacturer has received state funding towards a $1.875 million project for a printer and other new equipment.
Printing and design firm Norwood Industries received the grant under the Future Industries Manufacturing Program which offers funding of up to $500,000 to eligible firms.
The grant, which has been kept commercial-in-confidence, will go towards buying and installing a large-format printer and associated equipment.
It is expected to lead to Norwood doubling its digital production and manufacturing capacity, creating two new full-time jobs and boosting its exports by $100,000.
Dandenong MP and Parliamentary Secretary for Industry and Employment Gabrielle Williams announced the grant on a visit to Norwood on 31 October.
She said the grants program helped Victoria transition towards an "advanced manufacturing economy".
Norwood is known as a world-leading specialist in printing on plastic and unusual surfaces.
It uses sophisticated UV print technology.
The manufacturer also provides packaging design and distribution of items such as self-adhesive signage, binders and satchels.
The State Government claims 13 recent grants to Victorian-based manufacturers under the program were expected to create 97 new full-time jobs.
More information about the Manufacturing Program is available at the Business Victoria website www.business.vic.gov.au/fimp or by calling 13 22 15.