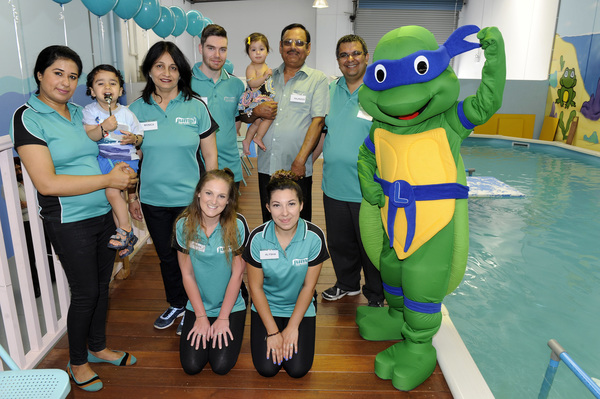 By Victoria Stone-Meadows
Narre Warren's first specialty swimming facility for children provided tours of its boutique learn-to-swim centre at an open day on Saturday 4 March.
JUMP! Swim School's Narre Warren co-owner Meenal Gulati said the open day provided parents the opportunity to view the facility, meet the teachers and enrol their children in lessons.
"We love the concept of JUMP! small classes, intimate service and a curriculum that specialises in babies," she said.
"It allows children to develop water confidence in a safe, calm and comfortable environment that doesn't have the crowds and distractions of regular pools."
The Narre Warren swim school is the 44th site for the JUMP! business which has over 160,000 students across Australia.
"The JUMP! Swim School's curriculum is a breakthrough in teaching babies the basic elements of swimming at a young age," CEO and founder Ian Campbell says.
"We use the best practices from learn-to-swim programs across the world and focus on the core elements of conditioning, buoyancy breath control and mobility."
For more information about the new swim school call 0420 543 355.