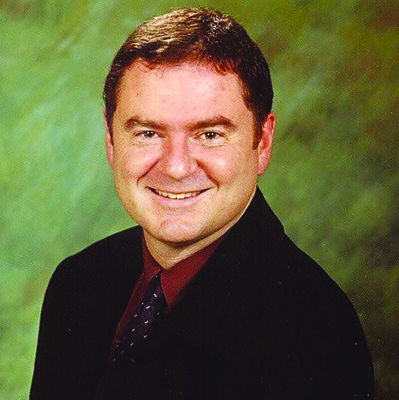 By Cam Lucadou-Wells
Casey councillor Steve Beardon has tendered his resignation after the council launched two parallel investigations into an alleged heated argument he had with a female councillor.
Cr Beardon resigned late on 8 March, the same day the council launched Code of Conduct and occupational health and safety investigations into the incident after a heated 7 March council meeting.
In that meeting, Mayor Sam Aziz had ejected Cr Beardon from the chamber and formally reprimanded the councillor for unrelated matters.
Cr Beardon's resignation takes effect on 10 March – just four months after he was elected for a four-year term.
It's Cr Beardon's second early resignation as a councillor.
He resigned in 2003 just 37 days into his term after councillors passed resolutions over his "unacceptable conduct".
The resultant by-election more than a decade ago cost nearly $60,000.
Cr Beardon told Star News "why should I stay" after he said his spouse verified from a councillor witness that he'd merely "questioned" the female councillor about a female colleague.
He called for Local Government Minister Natalie Hutchins to "step in" to the situation.
"I challenge anyone to put themselves in this situation and remain.
"It took every bit of strength. I had to put my ward first, but I can't win.
"Thank you to all the staff who have contacted me. Thank you to our friends and locals who support us."
Mayor Sam Aziz said the investigations into Cr Beardon would still continue and raised the possibility of criminal charges.
Cr Aziz said it was the second time Cr Beardon had resigned after being "brought to account".
The induction of a replacement would be "quite costly" even though they will be chosen by countback and not a by-election, he said.
"It's a pattern of behaviour. Every time he's brought to account, he can't take the heat.
"If he really cares about his residents as he says he does, he should stay away from local government.
"He's absolutely not fit to serve in public office in any capacity."
Cr Aziz said separate complaints had been lodged by three female councillors against Cr Beardon.
He said that Cr Beardon's alleged abuse directed at a female councillor and her family on 7 March were "corroborated" and "verifiable".
Cr Aziz said a witnessing male councillor, who stepped into stop the argument, initially denied hearing the alleged threats but then verified the exchange.
When the complaint was first lodged, Cr Beardon had said he had "nothing to worry about" with the incident and challenged Casey council to release video footage.
He said the complaining councillor had just been "abusing" a male councillor when he "questioned' her about why he should apologise to Cr Rosalie's Crestani for taking issue with her Rise Up Australia membership.
"If I turn up with my shoelaces undone, they'd breach me for a Code of Conduct," Cr Beardon said.
"Maybe I should turn up to the next council meeting in boots with zips on them."
The incident had followed a dramatic council meeting in which Mayor Sam Aziz ejected Cr Beardon from the chamber for 15 minutes and later led a formal reprimand against Cr Beardon for publicly criticising the mayor and the council's chaplaincy proposal.
In the reprimand motion, Cr Beardon was condemned "in the strongest possible terms" for "ignorant, ill-informed, biased, inappropriate and factually incorrect comments" made to the media.
After the meeting, Cr Beardon said he'd continue to "speak out" on issues even if he risked being suspended from the council for two weeks.
He said by speaking up, he'd made the community aware of issues like the council's China trip and the cost of the chaplaincy program.
"Yes I will speak up on behalf of my ward, and will canvass opinion and will raise issues on behalf of the community.
"Why I am elected otherwise?"
He didn't deny a claim made in council that he'd told a female chaplain that he wouldn't have boycotted a meeting with her if he'd known she was blonde and good looking.
Cr Beardon later said it was in context of him being "condescending back" to the chaplain, who was trying to "educate" him on Christianity.