Eat Drink Westfield
This will be a weekend filled with delicious and flavourful events showcasing all things fresh food in the local area. Westfield Fountain Gate are hosting a Cheesy Weekend and have some great activities happening in-centre with pop-ups from Sneaky Cheese and Switch Lifestyle. Sneaky Cheese will be popping-up to serve some delicious burgers, while Switch Lifestyle will be serving an array of sweet and savoury cheese dishes, including Mac & Cheese bites, four-cheese toasties, mozzarella sticks and cheesecake frozen yoghurt.
Saturday 5-Sunday 6 August. from 11am. Entertainment Precinct at Westfield Fountain Gate.

Community Seminar
Should Victorian Law be changed to permit assisted suicide? – The arguments for and against. The Victorian Parliament will vote soon on a "law change to permit assisted suicide". Have the implications been fully thought through? St John's Cranbourne is hosting a community seminar; open to members of other churches and of the general public, on this topic. The presenter will be Dr John Buchanan.
Sunday 6 August, 6.30pm. The Bishop John Wilson Education Centre, 27 Childers Street, Cranbourne. No charge. No RSVP required. Inquiries 5995 9364.

DJs Market
Community market
Saturday 5 August, 10.30am-2.30pm. Brentwood Community Centre, 21A Bemersyde Drive, Berwick. Cost: Free. Contact: Shayrn Holt 0490 029 133.

Working Bee at Colley Street Bushland Reserve
Meet outside the reserve's main entrance at the northern end of Colley Street. Wear sturdy clothing, shoes, gloves, a hat, insect repellent and sunscreen. Remove weeds and rubbish with other volunteers. Bookings are essential, please visit the Casey Green events webpage to book.
Sunday 6 August, 9am-noon. Colley Street, Pearcedale. Cost: Free. Contact: 9705 5200.

Kymmy's Family Market
Run by a local family supporting small local business selling a large range of handmade homemade goodies from baby goods to candle, jewellery and loads more.
Sunday 6 August, 9am-2pm. Cranbourne Public Hall, 166 South Gippsland Highway. Cost: Free. Contact: kymmysfamilymarket@hotmail.com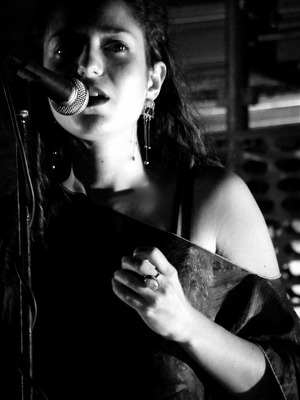 Star Search for a Cause Vocal Competition Grand Final
Star Search for a Cause is an annual vocal competition raising money for people affected by cancer, and to support the Cancer Council's Relay For Life. Come along to watch the heats and/or grand final. Support the up-and-coming talent and support the Cancer Council. The grand final will be held in the Childrens Mall at Westfield Fountain Gate.
Sunday 6 August. 11am-1pm. Fountain Gate. Cost: Free. Contact: 0412 172 260.