CWA
The Country Women's Association West Gippsland Group is hosting a Creative Arts Exhibition. There will be demonstrations, stalls, raffles, refreshments and childrens activities available.
Cranbourne Public Hall Corner of Clarendon and High streets, Cranbourne. 1 September 10am-4pm and 2 September 10am-3.30pm. Adults $5. Children accompanying an adult free. School groups 50c per person. Inquiries phone Vicky Birch 0418 522 703.

Free Screening
Special free community event – film screening 'Constance on the edge'. One family. Two wars. Three countries. What does it take to forge a new life far from home? Filmed over 10 years, Constance on the Edge is an unflinchingly honest portrayal of one refugee family's resettlement story in Australia. Brave, lion-hearted, charismatic Constance, mother of six, confronts her painful past in war torn Sudan, and risks everything in Australia so her family can thrive. Constance on the Edge gets to the heart of a contemporary untold story about the courage and resilience it takes to build new lives. The film also highlights the important role communities play in encouraging a sense of welcoming, healing and belonging. An evening not to be missed. Bookings essential.
Friday 1 September, 6.30pm. Balla Balla Community Centre. Phone: 5990 0900.

Plant sale
The Australian Plants Society, Wilson Park Berwick group will hold a plant sale on Saturday 2 September from 9am to 4pm at Wilson Botanical Park, Berwick. You will have an opportunity to purchase many varieties of Australian plants from specialist growers. There will be a display of locally grown Australian plants, advice on Australian plants for small gardens and a bookstall covering aspects of Australian plants.
Wilson Botanical Park, Berwick. Saturday 2 September, 9am-4pm.

Community market
DJs market. Saturday 2 September at the Brentwood Community Centre, 10.30am-2.30pm.
21A Bemersyde Drive, Berwick. Website: djsmarket.com.au Phone: 0490 029 133.

Relaxation Workshop
This workshop has been specifically designed to awaken and sooth tired muscles, declutter the overactive mind and bring the body into a deep state of relaxation. Explore various techniques through gentle body stretches, meditation and mindfulness, breathing exercises and the traditional sound bath. An hour of total self-care and restoration.
Balla Balla Community Centre 65 Berwick-Cranbourne Road, Cranbourne East. Saturday 2 September, 3pm-4pm. Phone: 5990 0900. Website: ballaballa.com.au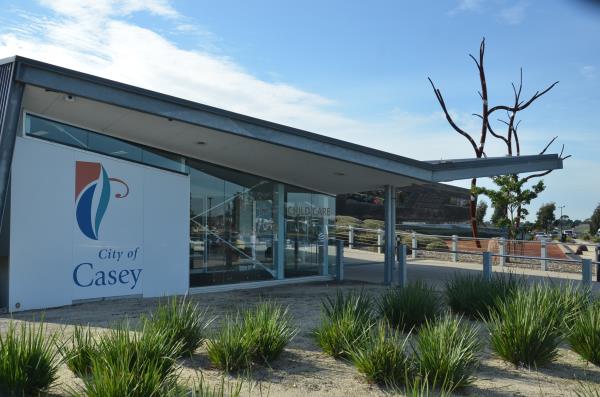 Cranbourne Library
Cranbourne Library Art Space: Primarily Paper by Denise Seal. Attracted by the delicacy of paper and inspired by nature's floral diversity, Denise Seal creates gorgeous jewellery and other decorative objects. This exhibition will be held at Cranbourne Library and will be available for viewing during library hours.
Cranbourne Library 65 Berwick-Cranbourne Road, Cranbourne East. Friday 1 September, 10am-6pm; Saturday 2 September, 10am-6pm; Monday 4 September, 10am-6pm. Free entry.